We are Swissnex
Click on the map and explore our locations:
In 2021, resilience has been the key approach given the various challenges we faced during this pandemic year. Once more, we had to be creative, look for new ways to stay connected and deliver our services to our stakeholders.
For Switzerland, last year was also eventful, especially in the fields of Education, Research and Innovation. The new uncertainties showed that the network of international connections we have been creating, growing, and curating for more than 20 years now is Swissnex' most valuable asset.
Looking back at our common efforts during the past years and at how they paid off, I am pleased to say that Swissnex has successfully made its presence felt around the globe in 2021 as well. Among the highlights from the past year are the announcement of a new Consulate of Switzerland in Osaka and Swissnex in Japan (which is due to formally open in the second half of this year), and the mobile Swissnex presence at the Swiss Pavilion during the Expo 2020 in Dubai.
Success also comes from the capacity to adapt, and, if needed, to reinvent yourself. It is a guiding principle we value and that drove our complete rebranding of Swissnex that now comes with a new logo and a state of the art new website - we certainly hope you appreciate the new look!
The changes Swissnex went through in 2021 were not solely esthetic in nature though, as we have completed an almost full rotation within our leadership team across the Swissnex locations. You can read more about them and their priorities in this report.
Dear friends and partners of Swissnex, Swissnex wouldn't be where it is today without you – thank you for your partnership and for your support!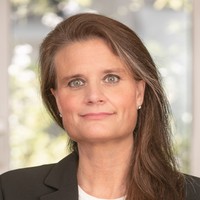 Martina Hirayama
State Secretary for Education, Research and Innovation
Swissnex is the global network connecting Switzerland and the world in education, research, and innovation. Our mission is to support the outreach and active engagement of our partners in the international exchange of knowledge, ideas and talent. The six main Swissnex locations are established in the world's most innovative regions. Together with around twenty Science Offices and Counselors based in Swiss Embassies, they contribute to strengthen Switzerland's profile as a world-leading innovation hotspot.
The core value of Swissnex consists of:
Connecting its partners to thriving innovation ecosystems worldwide,
Advising on trends and opportunities in education, research, and innovation,
Promoting the visibility of Swiss higher education and research institutions, start-ups and other innovation-driven partner organizations.
Inspiring new ideas by promoting knowledge exchange.
Swissnex is an initiative of the State Secretariat for Education, Research and Innovation and is part of the Confederation's network abroad managed by the Federal Department of Foreign Affairs. The Swissnex activities are based on a collaborative approach, relying on public and private partnerships and funding.
821,543
Participants at Swissnex events
58
Participating start-ups in internationalization camps
262
Supported start-ups through services
179
Swiss partners
The overall costs in 2021 amounted to CHF 10.66m and covered all expenses of Swissnex, including the Swissnex locations, the Science Counselors and Offices and projects & operations at the Swissnex Headquarters*, housed within the State Secretariat for Education, Research and Innovation (SERI). These expenses are either funded by SERI, or by public or private partners. The overall costs include all expenses such as operations, salaries, infrastructure, IT and projects, including in-kind services. The salary costs of the 10 (mostly part-time) Science Counselors funded by the Federal Department of Foreign Affairs are not included here.
* This includes network-wide initiatives such as the participation of Swissnex at the Expo 2020 in Dubai and expenses for infrastructure, housing, etc.
Funding of Swissnex locations
In 2021, the total costs of the six Swissnex locations and their outposts amounted to CHF 8.31m. SERI provided the Swissnex locations with funding of CHF 5.53m. In addition, public and private partners supported and co-funded the Swissnex activities with CHF 2.78m.