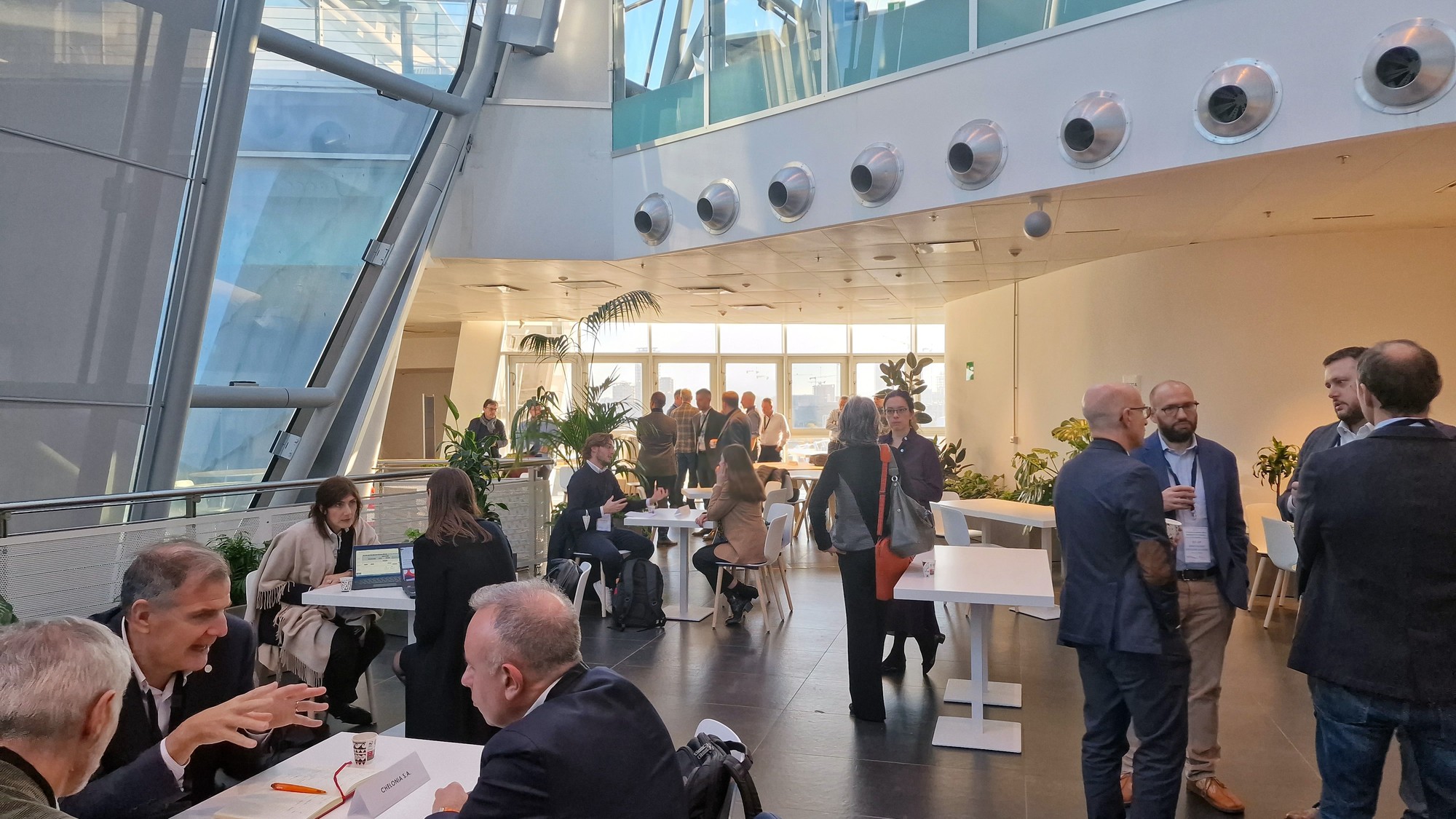 Innovation Meeting @Human Technopole
Life Sciences are fundamental to the industrial, scientific and cultural development of modern economies. In Italy, the Lombardy region is one of the leading players in the field thanks to an unusually high concentration of research institutes, companies, financial institutions and trade associations.
On November 24, 2022, the Swiss Embassy in Rome and the Human Technopole Technology Transfer Center (CITT) organized an "Innovation Meeting" that brought Swiss and Italian life science specialists together for a day of debate. The initiative resulted from a study tour undertaken in June 2022 and was designed to establish contact with partners in the Swiss Innovation ecosystem, including Pupella at Unibas, Bios+ in Bellinzona, the ETH in Zurich and the EPFL in Lausanne.
The goal of the innovation meeting was to present the realities of the Italian Life Sciences sector (research institutions, companies, accelerators, investment funds, associations and other stakeholders) to the Swiss participants and vice versa. At the end of the meeting, a productive B2B networking session was held to improve ties between Italy and Switzerland in the field of Life Sciences.
The event was hosted by Human Technopole, a new Life Science research institute founded by the Italian government, which plays an active role in Genomics, Neurogenomics, Structural Biology, Computational Biology and Health Data Science. The institute is a centerpiece of MIND, the Milano Innovation District, a major post-Expo 2015 urban regeneration project that has spawned a district dedicated to innovation.