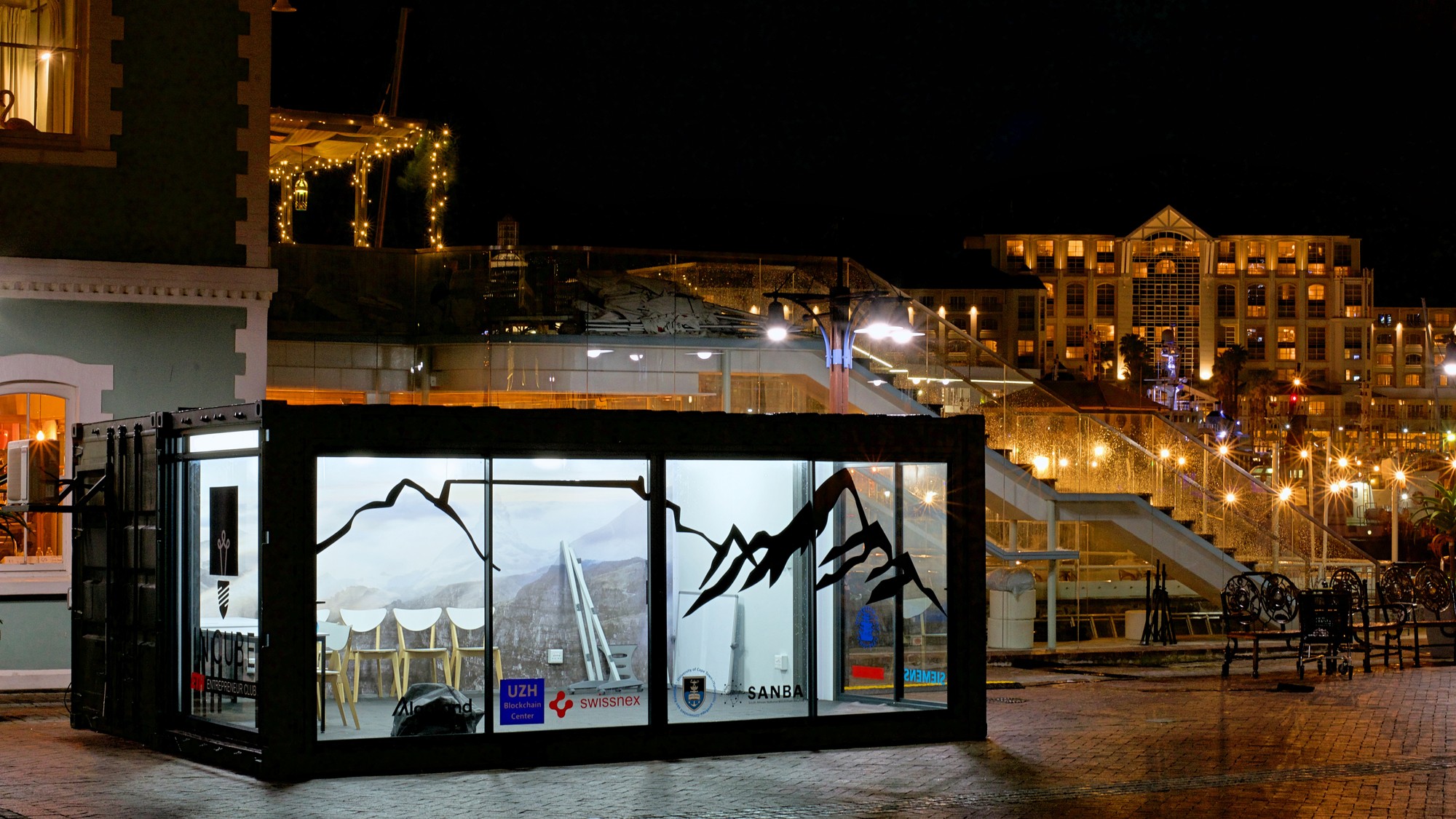 A first in Africa- the InCube Challenge 2021 on blockchain live from Cape Town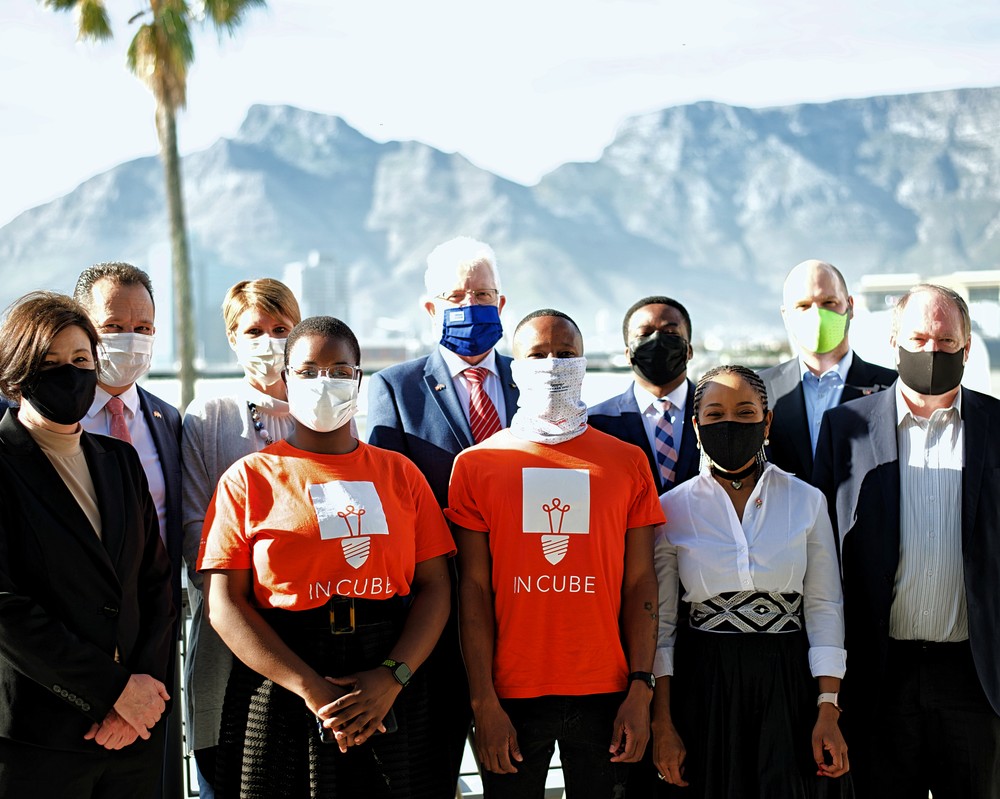 In a first for Africa, the InCube Challenge, a global innovation competition for bright young minds, took place in South Africa at the V&A Waterfront. Hosted by the ETH Zurich Entrepreneur Club, the South African Challenge sought to strengthen the blockchain ecosystem in South Africa and complemented the establishment of CV VC Africa, the African investment branch of the Swiss venture company CV VC in November 2021, and the set-up of a bilateral blockchain research chair between Switzerland and South Africa.
The project has been brought to Cape Town through a partnership between the University of Cape Town's Algorand Fintech Innovation Hub and the Embassy of Switzerland and Swissnex. The cube was launched by the Vice Chancellor of the University of Cape Town, Prof. Mamokgethi Phakeng and the Deputy Head of Mission, Ms. Véronique Haller in presence of the Western Cape Premier Alan Winde, Deputy Mayor Ian Neilson and Consul General Markus Thür.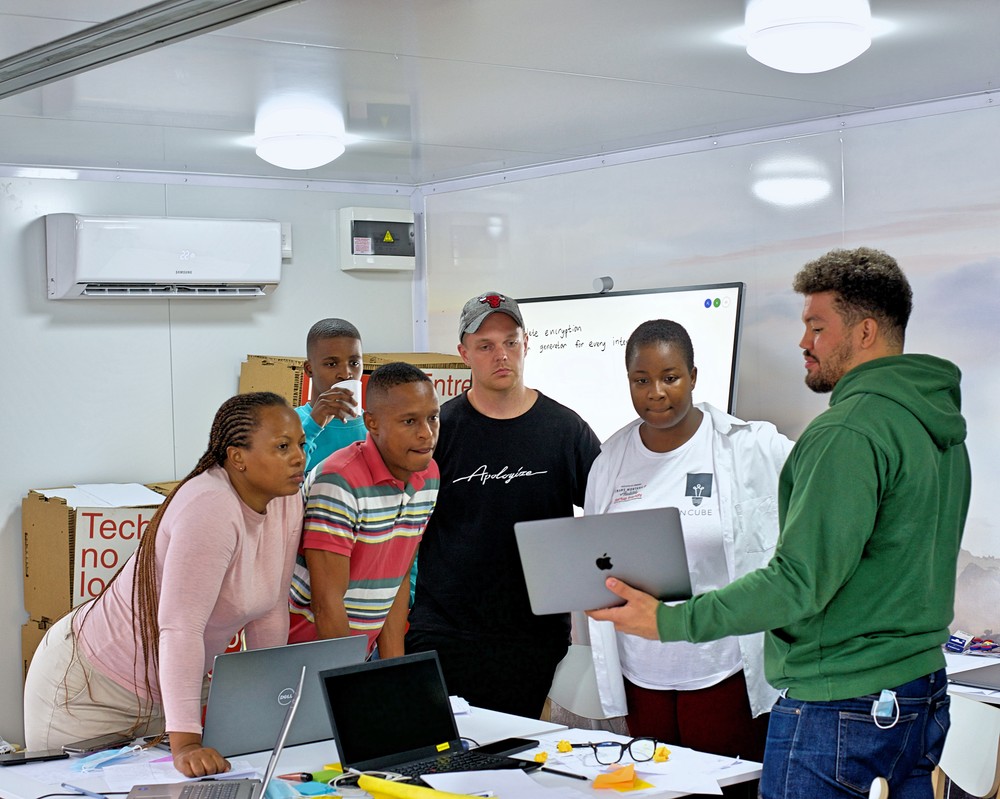 The five participants of team South Africa were tasked by Prof. Co-Perre Georg, Associate Professor with UCT and holder of the South African Reserve Bank Research Chair in Financial Stability Studies, to find a solution to create property rights for the digital economy using blockchain, competing against four teams in Switzerland and one in the United States. The challenge was jointly set by the University of Cape Town, the University of Zurich and the South African National Blockchain alliance. All the teams met a few weeks prior to the Incube week in Crans-Montana, Switzerland for a "bootcamp" in entrepreneurship, design thinking and innovation. Past winners of the Challenge have used the experience and prize money to set themselves up on a path to entrepreneurial success.
During the five-day event which started on Monday, 11 October, the team was working day and night in a large glass cube placed in a high-traffic section of the V&A Waterfront in Cape Town. This encouraged interaction with the public and was designed to act as a living lab for how start-ups are created.
On Friday night, the students were required to pitch their solutions in prototype and business plan to a jury at the final InCube event, livestreamed from Switzerland. Although team SA did not win, the business idea is not lost. As a first follow-up, they have presented their solution to the audience of the CV VC Africa launch in Cape Town and Johannesburg on 10 and 11 November. The Cube has been relocated to the School of Economics at the University of Cape Town as the first physical Swiss presence in Science and Technology in South Africa, focusing on blockchain collaboration.