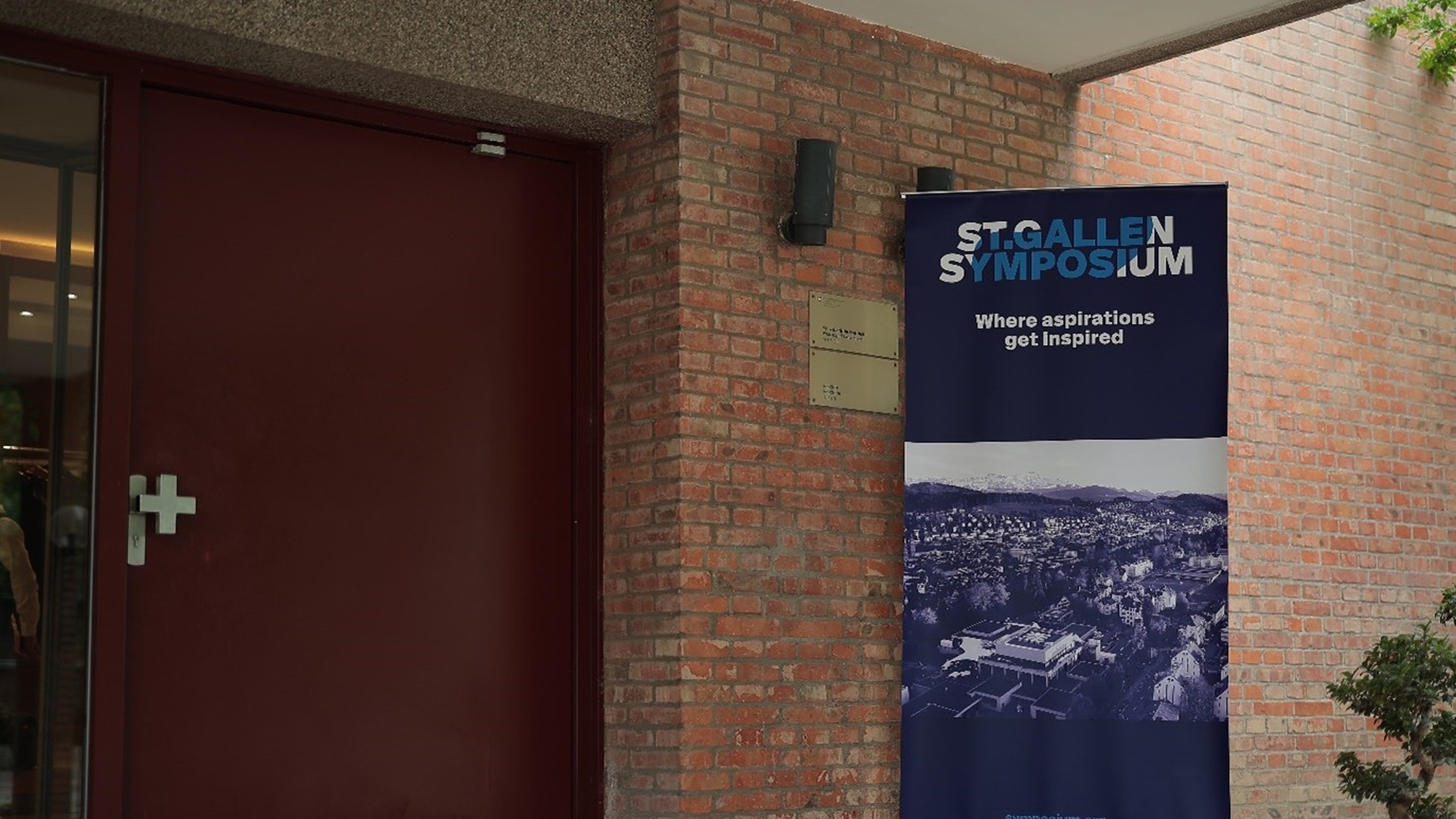 Beijing Hub event at the 51st St. Gallen Symposium
During the lockdown in Beijing in the spring of 2022, when most offline events were cancelled or postponed, the STE office in Beijing managed to curate a successful hybrid event in partnership with the St. Gallen Symposium. The Beijing Hub event at the 51st St. Gallen Symposium, entitled "Europe and China: Competition and Interdependence", took place on May 6, 2022, at the Residence of the Embassy of Switzerland in China. Professor Feng Zhongping, Director of the Institute of European Studies at the Chinese Academy of Social Sciences, joined two virtual speakers in St. Gallen, Markus Gabriel, German philosophy specialist at the University of Bonn, and Katalin Cseh, Member of the European Parliament, for an onsite discussion on European-Chinese relations in the context of the Russia-Ukraine conflict.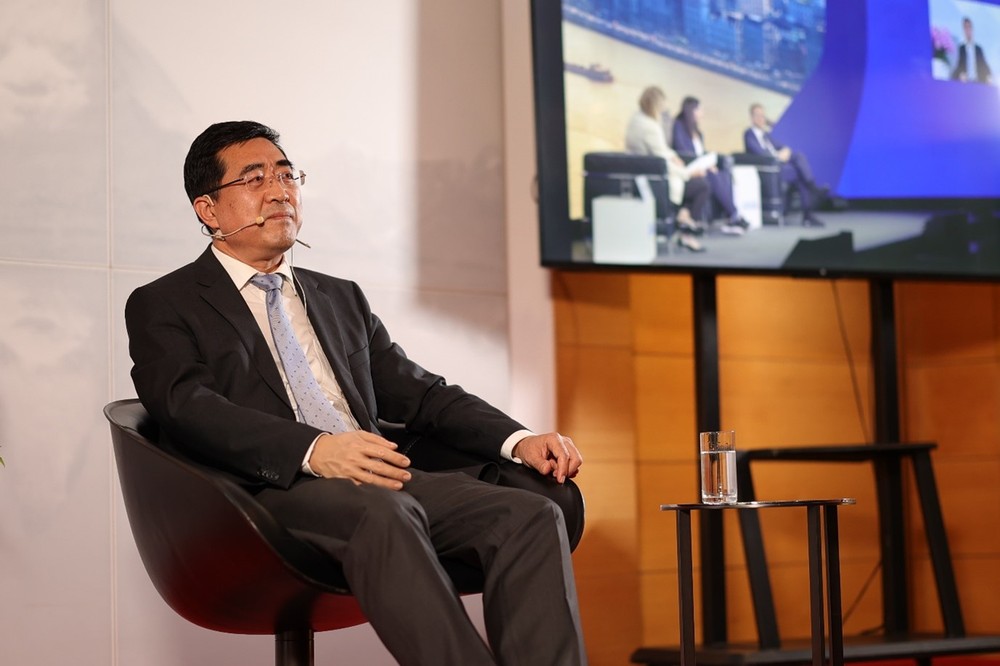 Forty guests attended the event offline from the Swiss Residence in Beijing and engaged in the Q&A session after the livestream with Professor Feng to continue the debate. Professor Feng pointed out the enormous impact of the Covid-19 pandemic and the Russia-Ukraine conflict on the world economy, politics and security. The common interests of China and Europe in maintaining world peace and development have become more prominent, as has the urgency of meeting their joint responsibilities. Swiss newspaper Le Temps featured the event in an article entitled La guerre en Ukraine contrarie les ambitions chinoises.
The Beijing hub event provided a valuable opportunity for the St. Gallen Symposium to engage with Chinese speakers on a highly relevant topic for Europe when mobility restrictions prevented most Chinese nationals from traveling internationally. The lively discussions during and after the event testified to the importance of the Sino-European dialogue.