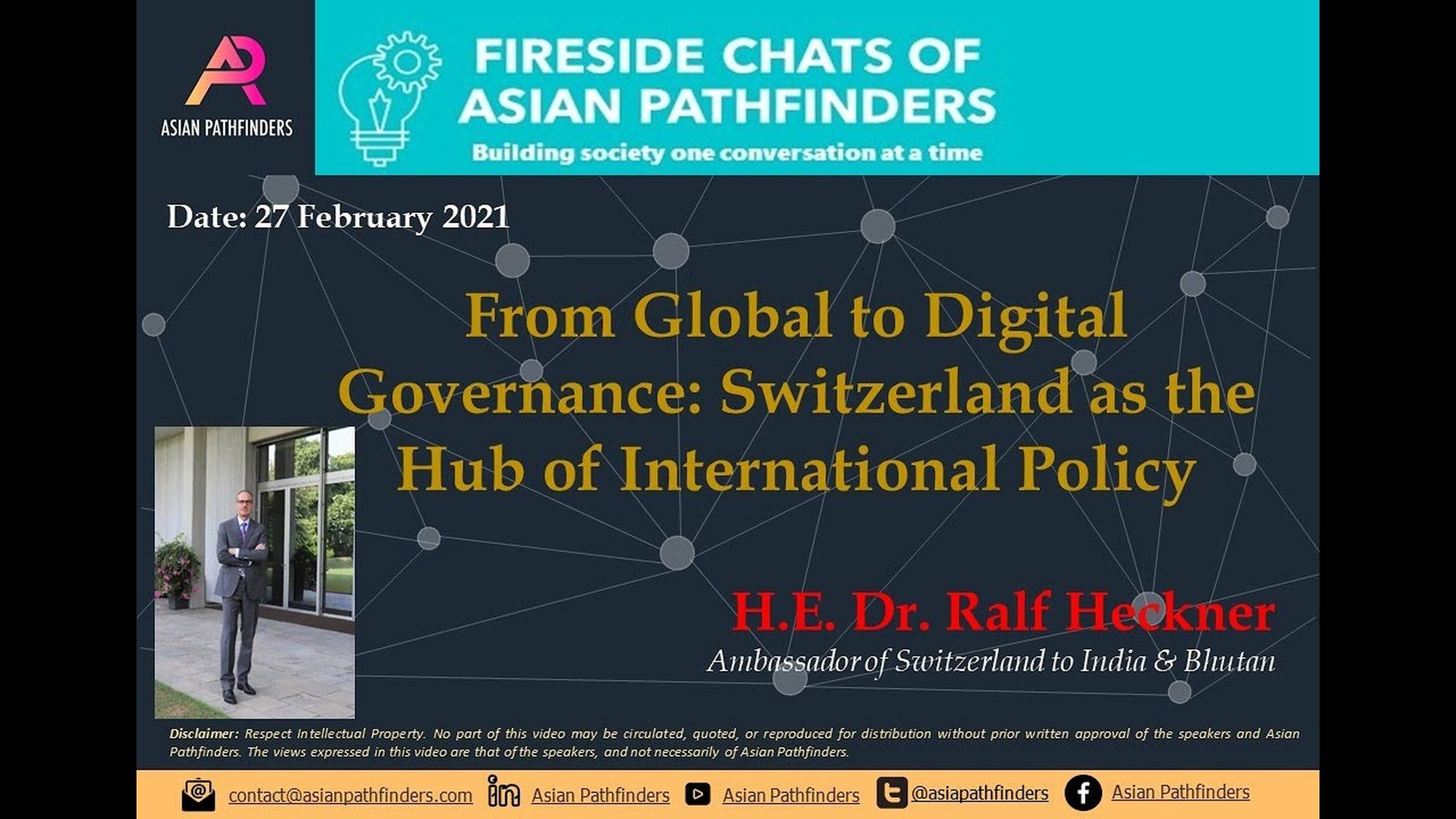 Deepening Indo-Swiss ties in digitalization from New Dehli to Geneva
According to the Digital Foreign Policy Strategy (2021-24) digitalization is a foreign policy priority for Switzerland. Digital self-determination and promoting dialogues around global digital governance are amongst the objectives, which also includes the strengthening of International Geneva, where several organizations active in the area of digital governance are based. In parallel, India, one of the most connected nations in the world today, is investing heavily in digital infrastructure. It has also created structures within the Foreign Ministry to deal with issues related to internet governance, cyber security and global policy making in multilateral fora. India is present at most dialogues on the topic of digitalization globally.
However, there is not much awareness of Swiss positioning and interests in India in the domain and vice versa. This, even when both countries have many shared views, interests and opportunities to work together in international fora such as those present in Geneva, as well as the United Nations in New York.
To overcome this deficit, Switzerland's network in India increased its activities in the domain of digitalization in 2021. Complementing the meetings that Swiss Embassy officials had with the Indian administration, the Science Counselor in New Delhi organized two public events to reach out to a wider audience.
A public address by Ambassador, H.E. Dr. Ralf Heckner, entitled 'From global to digital governance: Switzerland as the hub of international policy', for Asian Pathfinders, a platform that brings together scholars, practitioners and academics for knowledge exchange (see recording here).
2. A webinar series focused on International Digital Governance: the view from Geneva.
The first webinar focused on international digital governance and the associated opportunities and challenges. International Geneva was also positioned as the place where these debates should materialize (see recording here).
The second webinar focused on the governance of digital health and the role of the Geneva based organizations (see recording here).
Experts from the Swiss and Indian administrations, Geneva based organizations, including the World Health Organisation, civil society and industry presented their viewpoints in the webinars and explored possible synergies and cooperation possibilities.
Both the speech, as well as the webinars were well received by the participants, who now have a better understanding of Switzerland's policies and plans around digitalization. Given that "implementing digital self-determination and governance" is one of the FDFA's 2022 goals, the topic will be explored more in detail by the Swiss network in India in 2022.