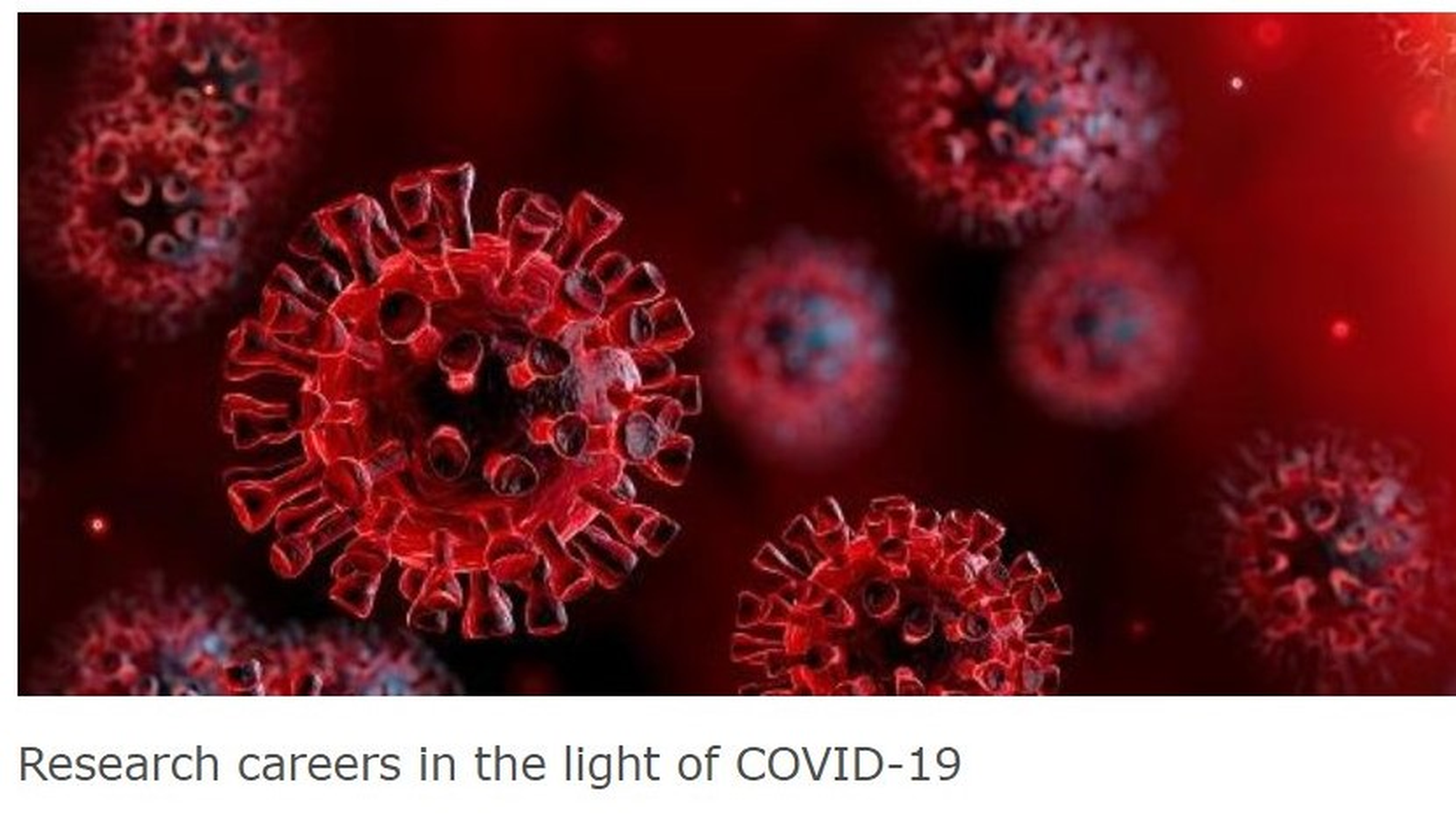 Discussing the impact of COVID-19 on research careers in Brussels
In 2021, all the events organized by SwissCore and the Swiss Mission in Brussels had to take place online. However, the COVID-19 pandemic inspired a new Swiss Science Briefing, our event format presenting best practices from Switzerland in areas of EU interest.
The Science briefing titled 'Research careers in the light of COVID-19 – how can science funders provide support' on 7 July, discussed the impacts of the pandemic on researchers' careers with experts. Speakers included Matthias Egger, President of the National Research Council of the Swiss National Science Foundation (SNSF), Jean-Pierre Bourguignon, President ad-interim of the European Research Council (ERC) and Stéphanie Gauttier, Assistant Professor and Chair of the Marie Curie Alumni Association's Policy Working Group. Janine Lüthi, senior researcher at the University of Bern, presented first results of the Swiss Career Tracker cohorts study. The project investigated the impact of the pandemic on young researchers, and the consequences to their future careers. Primary results showed that researchers worked more from home and that those with children, especially women, worked less and with different schedules. Their productivity decreased, when researchers had to take on care responsibilities, and they suffered from the many cancelled conferences, closed labs or postponed visits. A majority feared negative effects on their careers. Gauttier confirmed the findings from her own experience. Researchers were expected to deliver, but with no access to labs or data, they had to adapt their research topics and acquire new skills.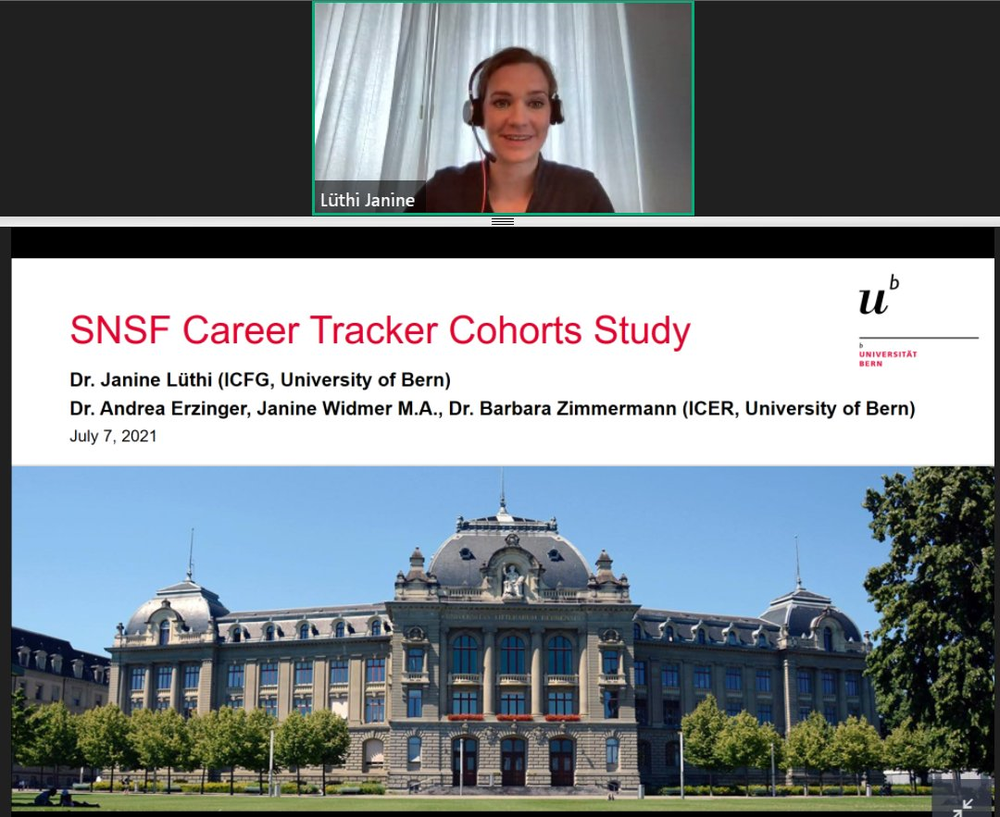 However, the pandemic did not inhibit researchers from writing grant applications. Applications to the first ERC calls under Horizon Europe increased compared to previous years and the percentage of women grew. In 2022, the ERC will allow applicants to self-declare delays or gaps in their productivity due to the pandemic. The SNSF observed a drop of applications from women in spring 2020 in some areas. Since then, numbers have returned to normal. The pandemic spiked a discussion on research careers and the evaluation of research in general. Online evaluations and interviews may be here to stay. While a challenge for some and requiring extra efforts from experts, they may provide a chance for others. Prerecording project presentations can lift the stress of young scientists. In general, problems of the research system became more visible during the pandemic.
The event provided a platform for the exchange between young researchers and funders on the one hand and between EU and Swiss players on the other. Such exchange is essential, since to change the culture, researchers, funders and policy makers must work closely together on an international level.