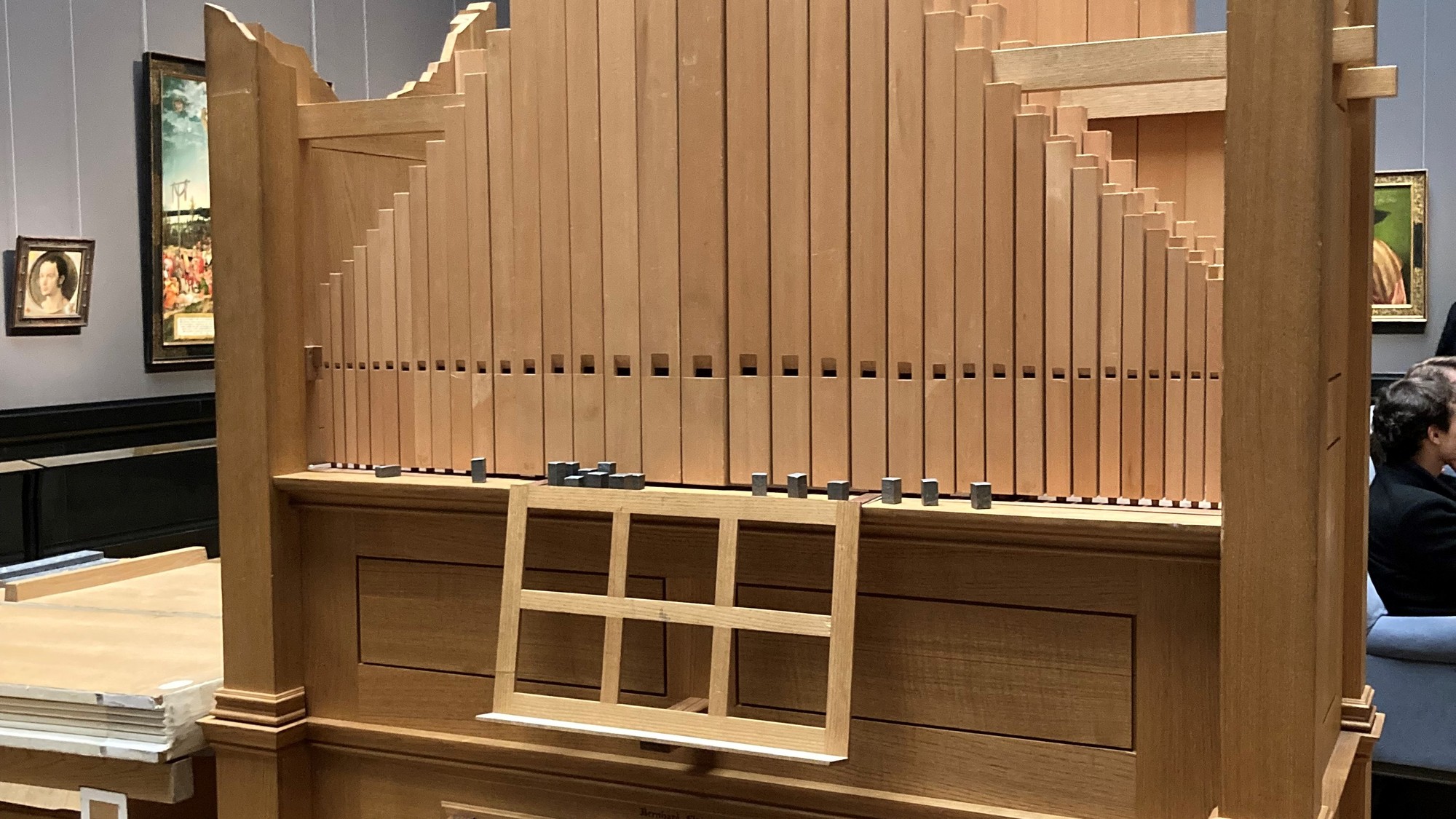 Vienna Contemporary Music Festival features Haas Ceremony II
On the evening of November 20, 2022, the Kunsthistorisches Museum in Vienna was transformed into a unique soundscape of instruments spanning six centuries. Seventy-five musicians from the Music and Arts University of the City of Vienna and the Schola Cantorum Basiliensis of Basel performed an exhilarating four-hour compendium composed by Georg Friedrich Haas. The occasion was a unique opportunity to hear reconstructed historical instruments produced as part of the Swiss Studio31 research project for the first time in Vienna.
The Studio31 research project is a collaboration between the Hochschule für Musik Basel and the Schola Cantorum Basiliensis. The core team comprising Johannes Keller (musician), Martin Kirnbauer (musicologist), and Caspar Johannes Walter (composer) oversaw the research and reconstruction of two Renaissance keyboard instruments, the arciorgano and the clavemusicum omnitonum, with 36 and 31 keys per octave, respectively. The team collaborated with instrument manufacturers Fleig Orgelbau and Krebs Cembalobau to build the two instruments, which are now in the care of the Musik-Akademie Basel and have appeared at numerous important venues around Europe.