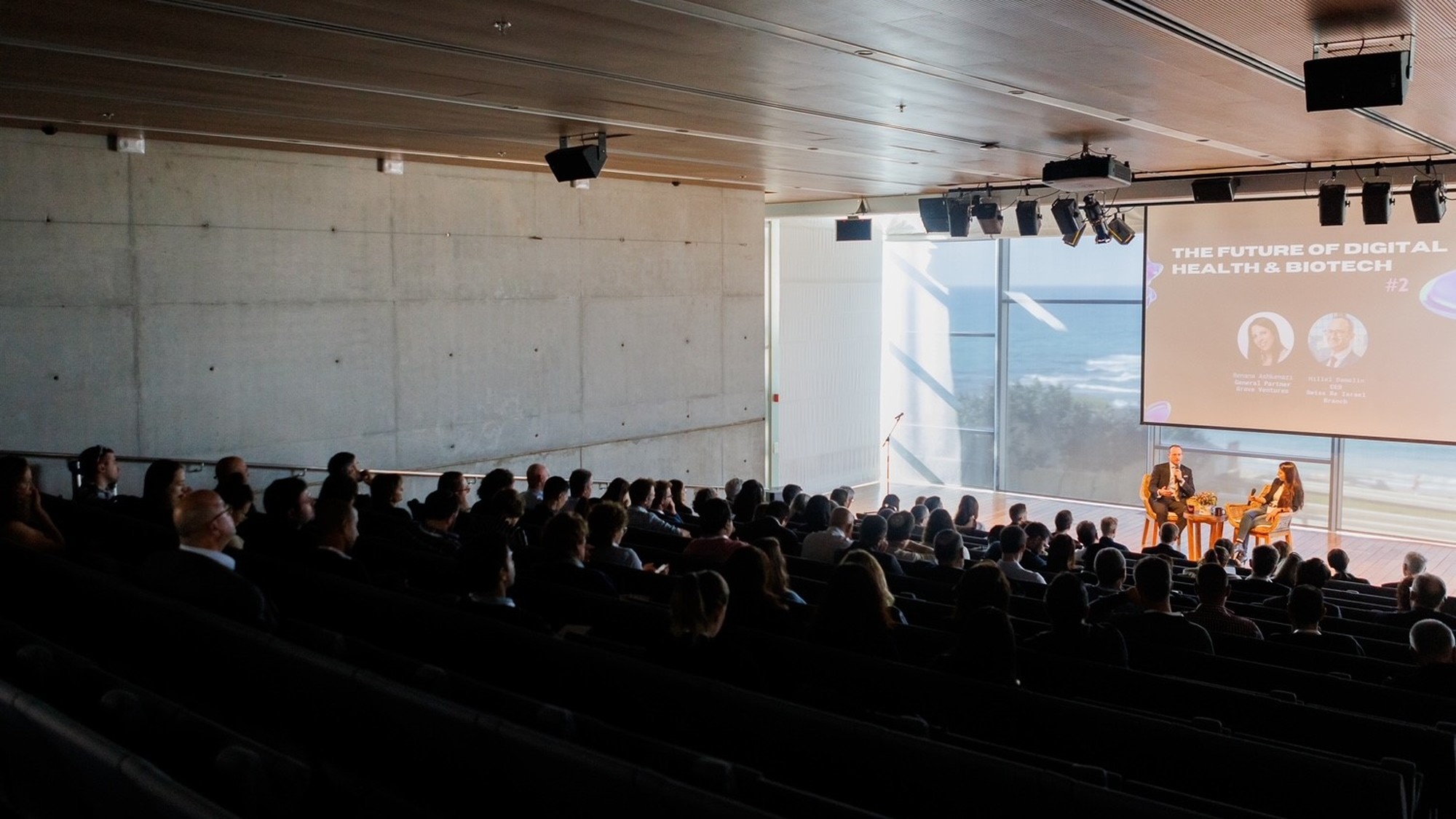 Innovation outside of the lab and into human networking
In December 2022, leading protagonists from the Swiss and Israeli healthcare systems, startups, corporates, multinationals, academia, and venture capital got together for an innovative networking event. It was an experiment, an unofficial and intimate way of connecting. The participants in the working session-styled panel went from one-on-one conversations with a competitive edge to a panel discussion carried out in a non-traditional standing arrangement. It was all designed to break down the usual barriers of first encounters and infuse the ensuing networking session with a sense of a shared experience.
"There is a gap, and we all need to find ways to minimize it," stated Daphna Murvitz, CEO and co-founder of 8400 The Health Network and one of the panelists at the event hosted by the Embassy of Switzerland in Israel. Guests were invited to stand at round tables, creating instant personal interactions between some of the critical actors in the Swiss and Israeli healthcare industries.
Murvitz explained: "We all know the saying 'from bench to bedside', but to minimize the gap between bench and bedside, ideation and commercialization, we need to bring the various actors together to make use of the innovations out there." Murvitz stressed the potential of breaking silos and bridging intercultural gaps within the sector to achieve more ground-breaking innovations, bringing them to market and ultimately to the patient.
Elad Maron, national president of Novartis Israel and another of the evening's panelists, offered his perspective: "Patient access is key. Business pain points drive innovation. As a big corporate player, we are trying to be clearer about these pain points. This allows us to connect to the best innovations with a solid business model." Maron went so far as to encourage the present startups to connect with him directly if they believe what they offer can solve Novartis' pain points.
Heiko Visarius, a Swiss MedTech expert and Innosuisse startup coach, doubled down: "From bench to bedside is a journey. It doesn't happen in the blink of an eye. As startup founders, you know your success is based on your innovation, your intellectual property, and the individuals working alongside you." Visarius had joined Swiss healthcare startups on a trip to Tel Aviv as part of the third cohort of the Swiss/Israel Lean Launchpad program, organized by the Science and Innovation Office in Israel with Innosuisse.
Innovation not only happens in the lab or in front of a computer. It also happens when you try new networking strategies to connect various actors and turn innovative ideas into reality. Thus, as the evening progressed, the panelists turned into facilitators who also put questions to the audience, and the conversation moved to innovative network-building.