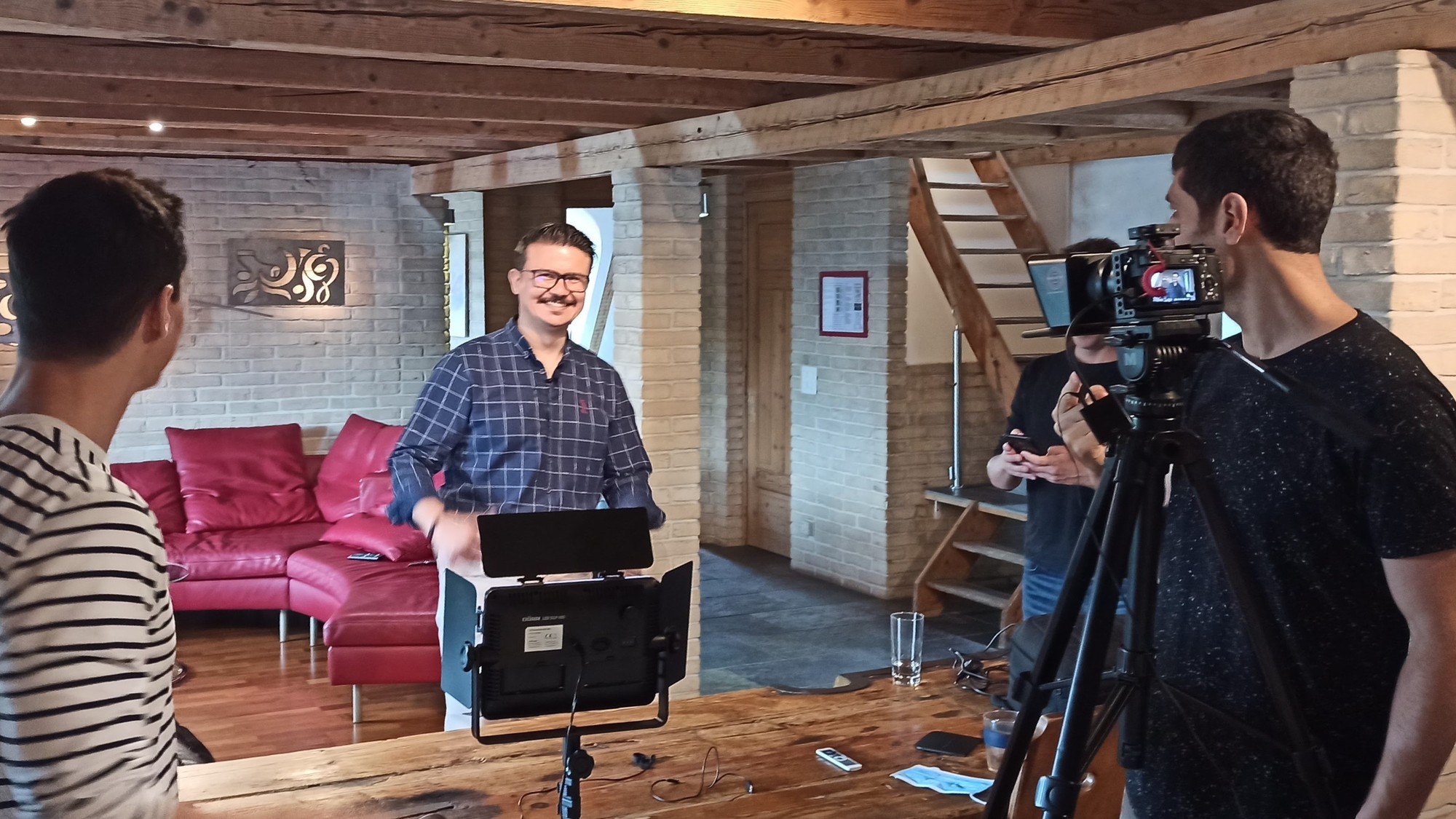 Long distance networking in an unstable world
When six Swiss startups were selected in early 2020 for the Lean Launchpad program organized by Innosuisse and the Embassy of Switzerland in Israel, there were a lot of promises: An in-person experience with the Israeli ecosystem, the opportunity to build long lasting connections with the top VCs, academics and entrepreneurs of the country and more. Everything was ready to go... Then Covid hit and the whole program had to be reevaluated.
2021 did not bring the anticipated improvement regarding the pandemic situation but it was decided to go forward with the program anyway without the opportunity of a physical visit in Israel. How would the program deliver on its promises in that case? Adapting to the new circumstances, each startup created a wish list detailing its most pressing commercial needs. The embassy's team made every effort to systematically answer and fulfill each wish, which consisted of connections to potential customers, partners, distribution channels and clinical trial candidates.
Furthermore, in order make the most out of this virtual meetings, a storytelling expert was invited to give two masterclasses and his team had one-on-one meetings with each startup, which helped them improve their pitches. The Lean Launchpad team then flew to Zurich for two intensive days of shooting and created six state-of-the-art pitch videos that the startups were able to use right away
You can watch them all on Youtube here !
This attempt at "long distance networking" proved fruitful. One of the participating startups was Risklick, which developed a first-of-its-kind data driven tool to assist clinical trial designers. Their wish list focused on potential customers at medical centers and pharmaceutical companies. On this basis, they were introduced to the head of the research department of an Israeli hospital that conducts a large variety of clinical trials and is owned by the country's second largest Health Maintenance Organization. After a series of meetings, the hospital decided to run a proof of concept with Risklick's analytics tool. Currently Risklick is exploring more opportunities to expand its activities in Israel.
The Lean Launchpad program has initiated its second edition on February 1st and included a visit to Israel in April 2022, where an event at the Swiss Ambassador's residence merged the start-up visit with the scientific mission of State Secretary Martina Hirayama to Israel and the occupied Palestinian territory.