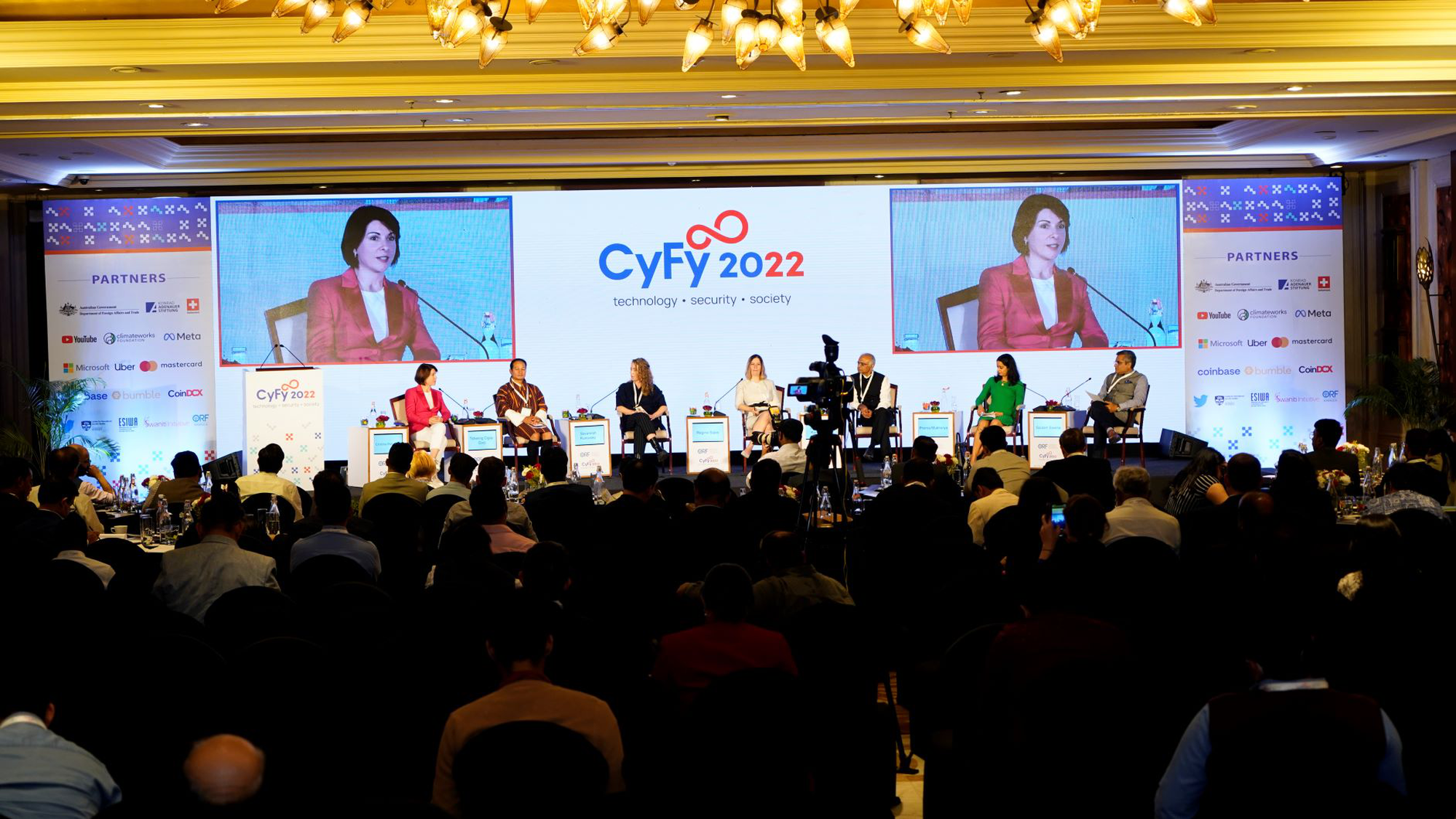 New dialogues in digitization
Today, as became abundantly clear at the start of the pandemic in 2020, digitization permeates every facet of our personal and professional lives. Almost immediately, we had to reorganize every activity. Digital became the go-to solution for work, education and entertainment.
Interestingly, India had begun its digital transformation long before the pandemic. A public-private partnership developed the India Stack, a set of application programming interfaces which could build a presence-less, paperless and cashless system. It provides a verifiable electronic identity and a payment infrastructure that has enabled India to meet the needs of a vast segment of its population. Previously, individuals in this segment had no access to such services because they lacked identity documents or bank accounts.
The results have been impressive. To date (February 24, 2023), 1.36 billion Indian citizens have received their identity documents. In January 2023, 8.03 billion transactions, equal to a volume of approx. CHF 146 billion, were carried out through the unified payment interface, using only a mobile phone linked to a bank account. A digital platform delivered over 2 billion Covid 19 vaccinations in India. India is well on its way to building an inclusive digital economy.
Switzerland is likewise looking to leverage the opportunities that digital transformation can provide for society and the economy, and digitization is one of its foreign policy priorities.
With these points in mind, a delegation on digitization led by Ambassador Benedikt Wechsler, Head of the Digitization Division at the Swiss Federal Department of Foreign Affairs, comprising government officials, academics and civic representatives, visited India in October 2022.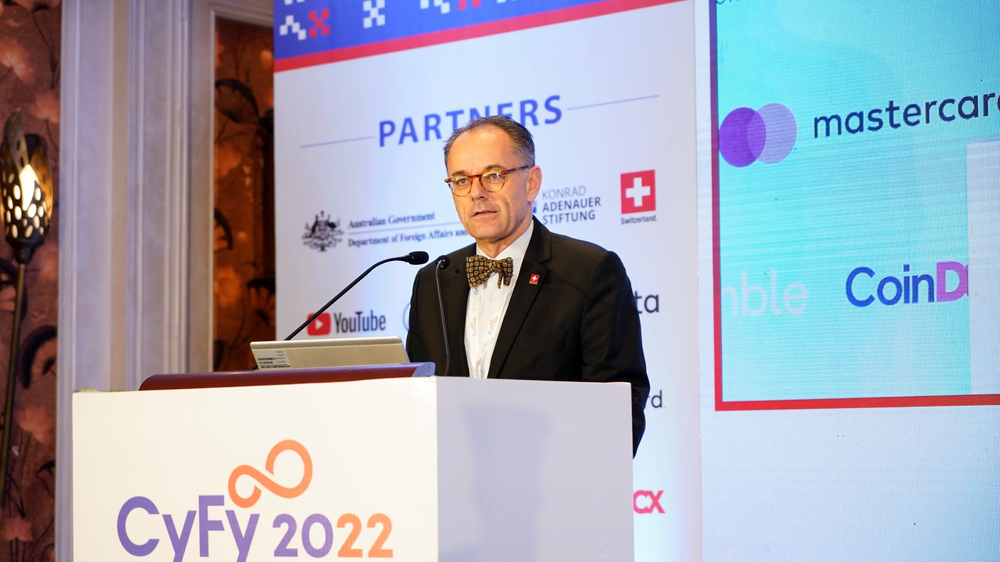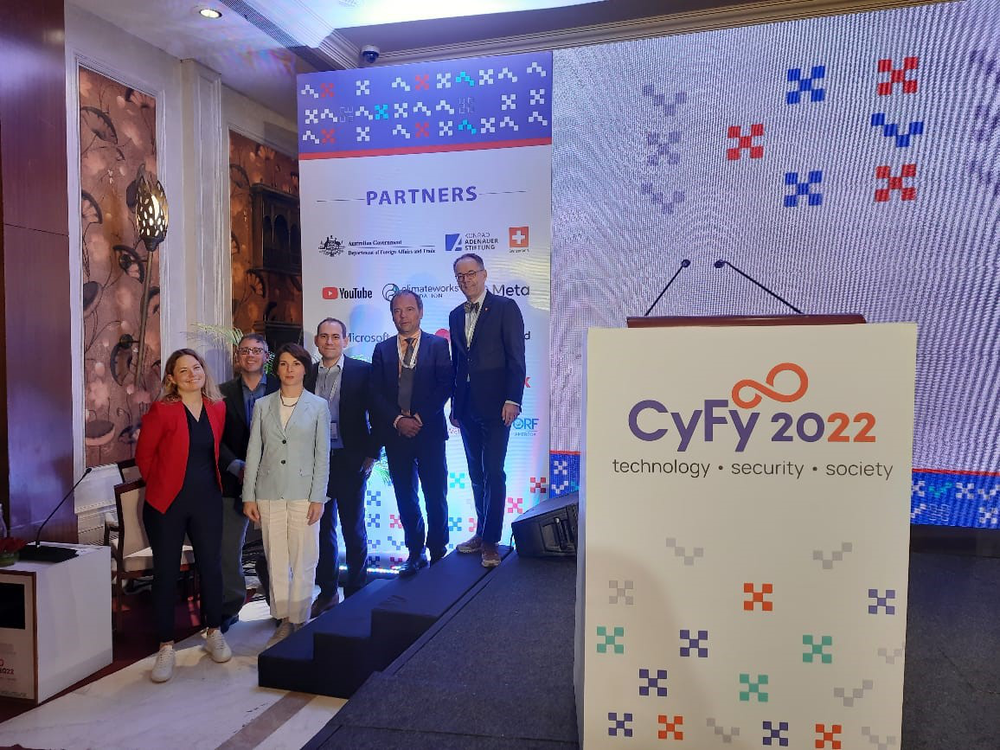 The first Swiss-Indian digital dialogue took place during the visit, and the delegation attended CyFy 2022, the India conference on technology, security and society. CyFy is a high-visibility event and was an ideal platform from which Switzerland could pitch its credentials for digital conversations in India and its attractiveness as a research and innovation center. The global nature of the event also highlighted its expertise for other parts of the world where similar conversations are taking place.
A first official meeting between the two governments laid the groundwork for systematizing the discussion, bolstering the already robust cooperation between Switzerland and India. Interactions with civic organizations and the bodies responsible for laying the roadmap for India's digitization journey also took place before the official meeting. These gave the Swiss delegation a foretaste of India's efforts in this domain.
The visit was a great success in terms of initiating new dialogues and Switzerland's involvement in CyFy. As one delegate said, "It's important to participate in events like these because they open your mind to viewpoints you wouldn't encounter at similar conferences in Europe or North America."
The meetings and participation in the Conference are only the first steps in the digitization dialogue between the two countries. A delegation of media representatives and civic officials has already been to Switzerland. Their visit identified the digital trust label, further enhancement of partnerships in digital health tech and exchanges on ways to promote digitization as areas for possible future dialogue and cooperation.
The visit also illustrated the success of the different components of the Swiss network in India in finding synergies on topics of mutual interest.