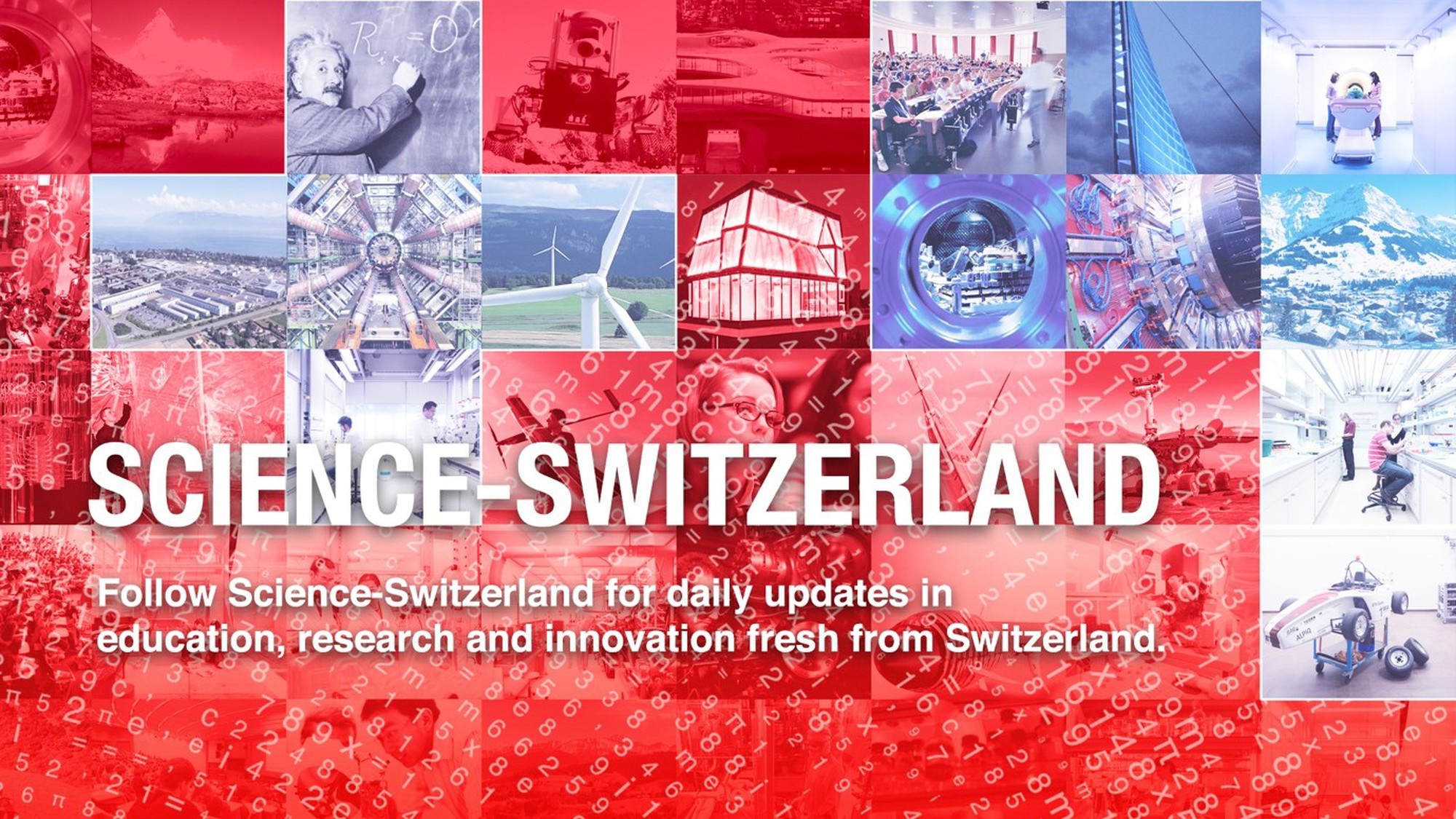 Science-Switzerland: connecting the world with Swiss Science-driven Innovation & Education
How did Switzerland retain the coveted title of the world's most innovative country for the past 10 consecutive years? Despite being a small Alpine nation with no natural resources nestled at the heart of Europe, Switzerland has been dominating regionally as top innovation champion according to the European Innovation Scoreboard, while Swiss startups also have above-average survival rates when compared internationally, at over 93% after five years for some institutions. Thanks to its openness, excellent framework conditions, bottom-up approach and fair competition for funding, Switzerland was able to establishes itself as a hotspot for leading research and education while being strongly committed to international research and innovation cooperation on the world stage.
With the goal of fostering collaboration and exchange between Switzerland and other prominent global innovation hubs, Science-Switzerland - an online platform providing executive summaries of top-highlights on new discoveries in Swiss science - is open for use by researchers, entrepreneurs, policymakers, university professors, students and the general public to gain insights into cutting-edge Swiss science & technology developments. Powered by the vast Science-Switzerland database, the platform is populated with over a decade of articles sorted by topics, sources and dates. The tool also allows users to generate instantaneous reports on specific fields or topics, and all content is easily shareable via email or social media.
Founded in 2008 with support from national institutions such as the Swiss Federal office of Energy, the Swiss State Secretariat for Education, Research and Innovation, Innosuisse, the ETH Board and Presence Switzerland, Science-Switzerland started out as an online publication dedicated towards the promotion of current and emerging trends and opportunities from Swiss academic and research institutions, as well as startups. With over a decade of information accrued by a dedicated editorial team that spans the globe, the database provides an informative and engaging digest of aggregated news from across Switzerland's academic and innovation landscape.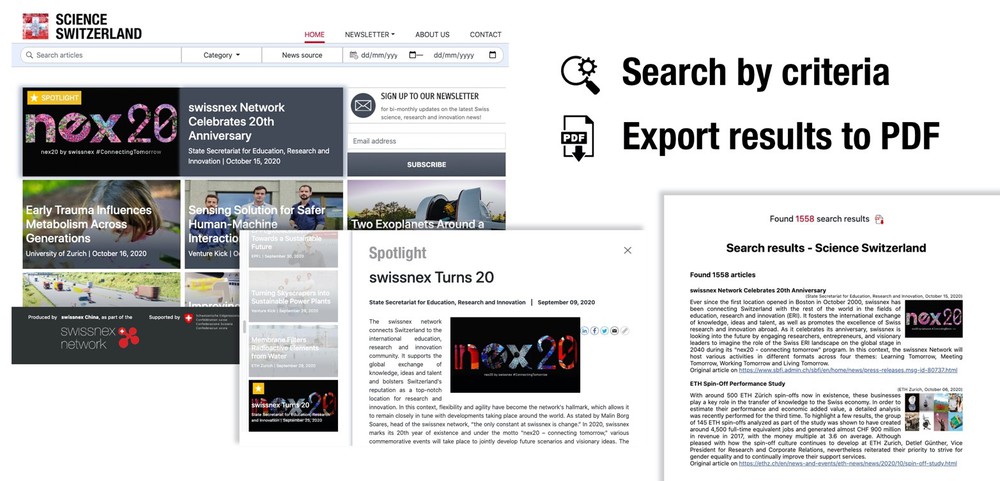 Science-Switzerland recently launched its channel on LinkedIn, providing followers with the freshest updates on Swiss education, research and innovation.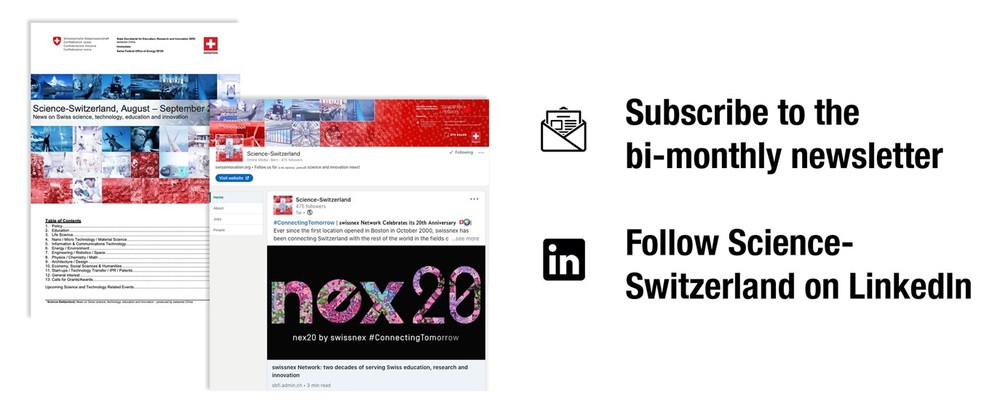 Science-Switzerland is produced by swissnex China as part of the swissnex Network – Switzerland's global network for education, research and innovation, and supported by the State Secretariat for Education, Research and Innovation, Innosuisse, ETH Board, the Swiss Federal Office of Energy and Presence Switzerland.