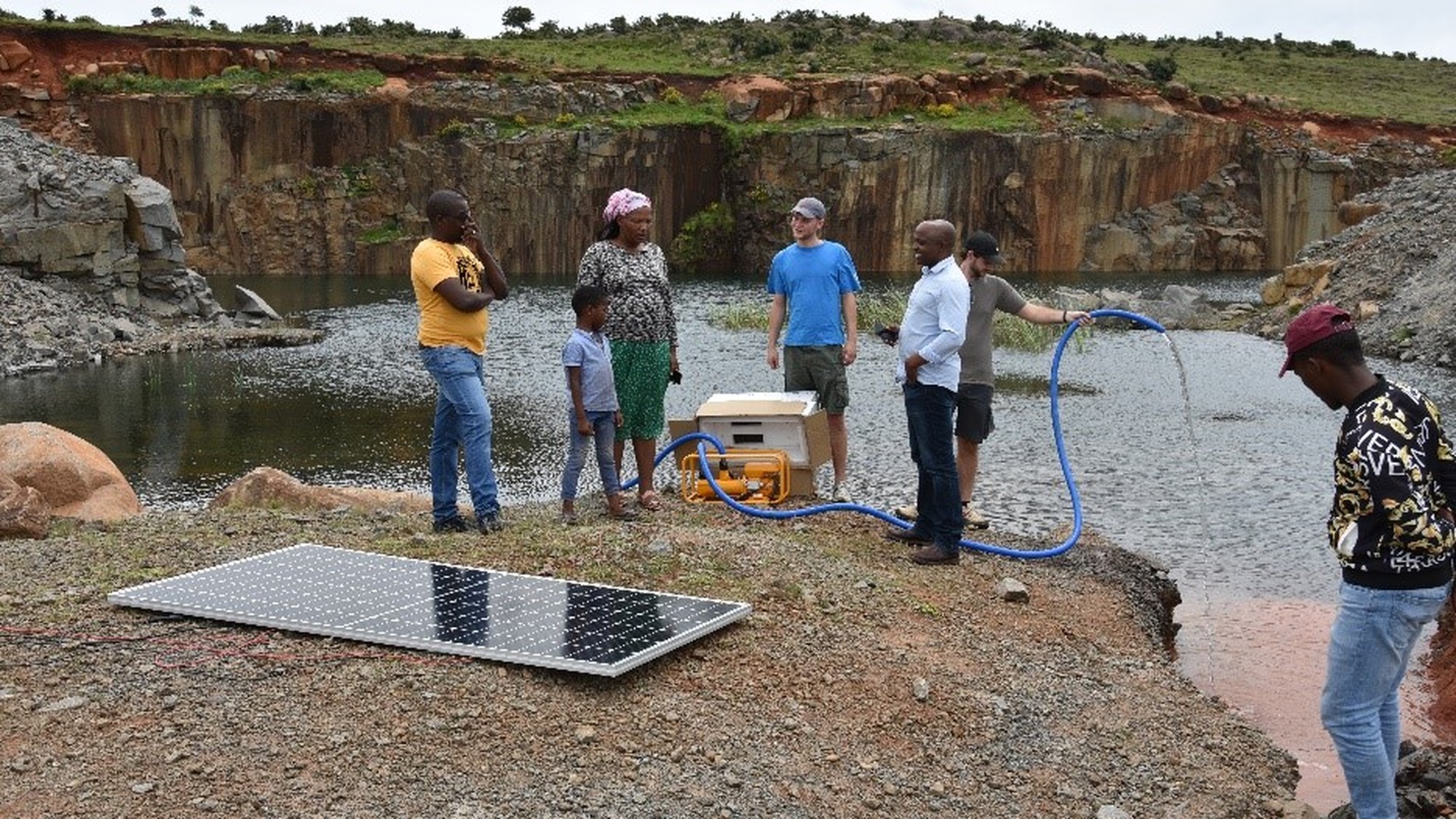 Science, Technology and Innovation as driver to achieving the SDGs
Science, technology, and innovation can be critical factors in achieving social development goals (SDGs) in rural areas by addressing challenges such as food security, healthcare, energy, education, water and sanitation. By investing in STI, government, non-governmental organizations, and other stakeholders can help create sustainable, equitable, and inclusive rural communities. The Science and Technology Office in Pretoria uses applied research and innovation from Swiss students and startups to help achieve SDGs in rural villages in South Africa. In 2022, Switzerland fostered three projects that contributed towards achieving several SDGs. Unique in their scope, these projects help Swiss students attain their qualifications at Swiss universities while benefiting communities in rural villages in South Africa. The idea is to combine Swiss and South African applied research and innovation to eventually create comprehensive SDG Villages, drawing on the talents of Swiss students and entrepreneurs in the Academia-Industry Training Program.
Andreas Reber of the Eastern Switzerland University of Applied Sciences oversees the applied research and innovation project, while Professors Christof Biba and Michael Burkhard supervise the two students, Fabian Paulsson and Yannick Heeb. Their research topic addresses SDGs 6 and 13 and aims to supply clean drinking water with zero carbon emissions to a rural village using the Eawag gravity-driven membrane filter and the ENNOS solar water pump. ENNOS is a spin-off of the Bern University of Applied Sciences and an alumnus of the Academia-Industry Training Program of the Leading House Africa. The thesis aimed to develop a proposal for constructing a simple water treatment system.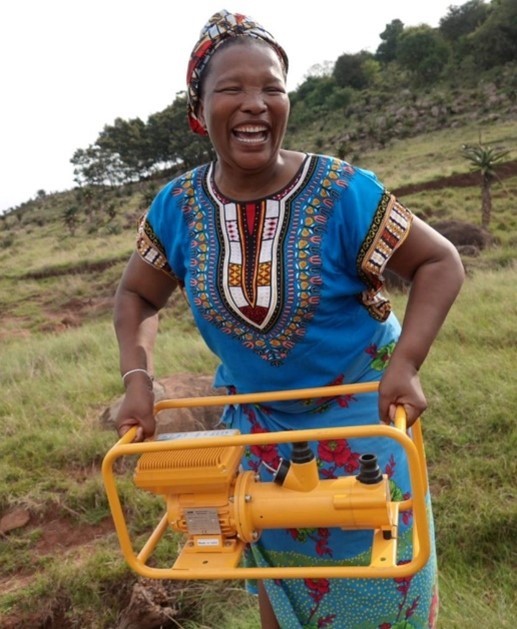 Samuel Pfranger of the University of Applied Sciences and Arts Northwestern Switzerland (FHNW), supervised by Professor Knut Hinkelmann, completed his Master of Science in Business Information Systems. His thesis addresses SDG 4 for quality education and examines the use of the WhatsApp messaging service to access learning management systems. The focus group for the study comprised individuals living in rural areas with limited internet access and low digital literacy. Pfranger worked with ten female participants who used Microsoft Teams and had their first experience with a virtual meeting platform. The research results show that a WhatsApp chatbot can address the challenges related to digital literacy and internet connectivity in the target area delivering general societal knowledge leading to a better quality of life.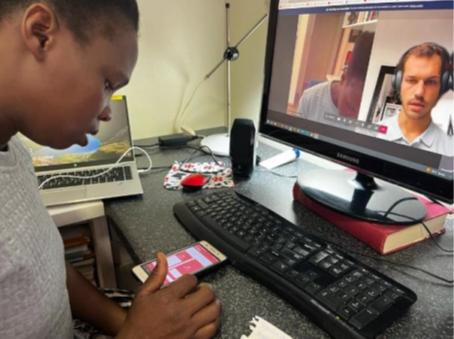 Through the Science and Technology Office, the Embassy of Switzerland in Pretoria supported a clean-energy cooking stove project in a rural village. The project aims to address SDG 13 with additional impact on SDGs 7 and 3. One of the challenges is that even communities with access to energy continue to use open fires for cooking, causing deforestation through unsustainable harvesting. In addition, most, if not all, villages lack connectivity, which in turn hampers access to knowledge, education and development in general. The project provides a clean cooking stove with connectivity. The solar-powered battery provides lighting and feeds media devices. The idea is the offtake of carbon credits for reinvestment into the community, leading to sustainability. The basic cooking stove is an ekasi.energy innovation endorsed by the Solar Impulse Foundation in Switzerland.