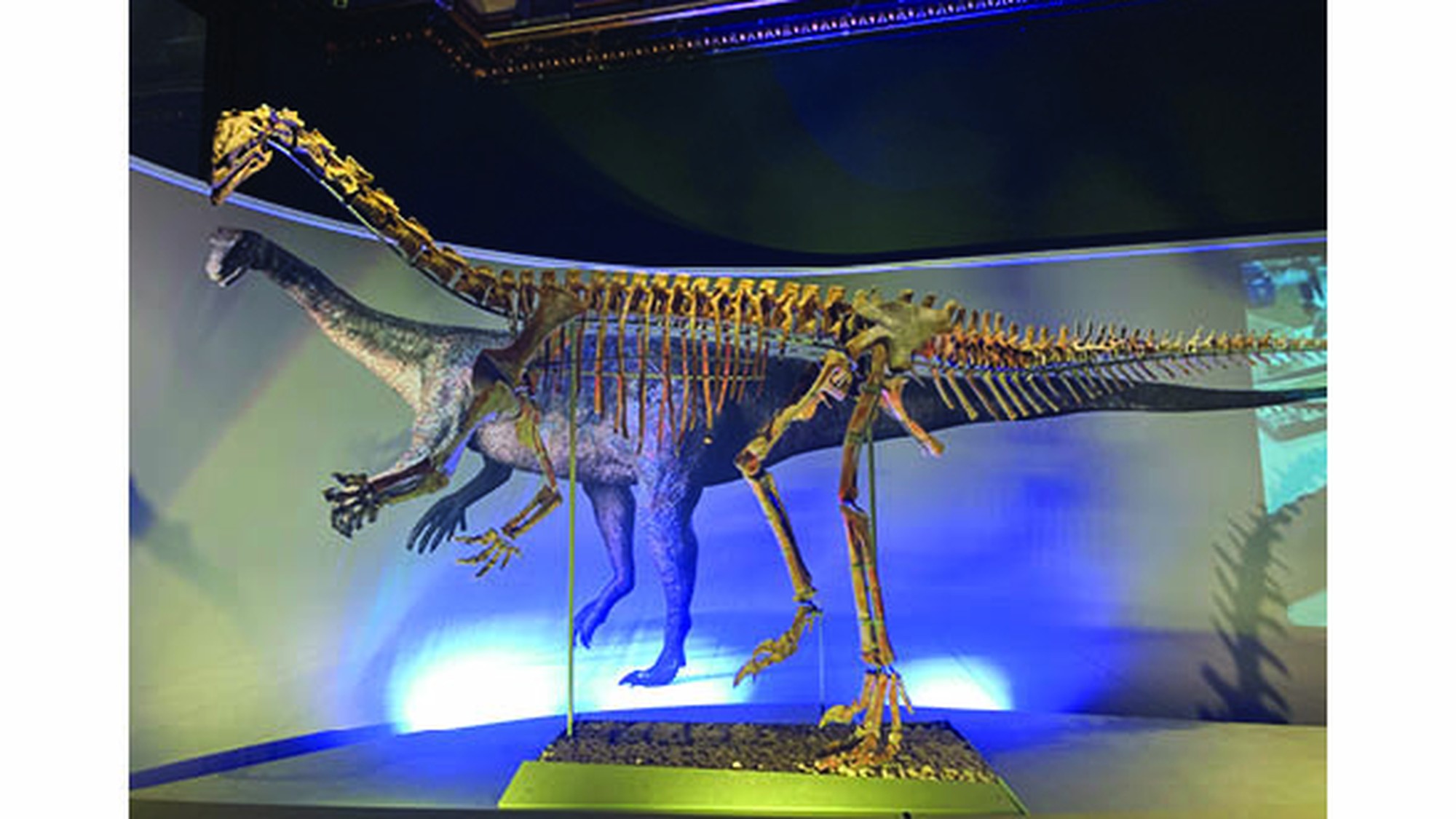 Swiss dinosaur enchants Vienna's youth and scientists
The world of dinosaurs has been at the center of a Swiss-Austrian cooperation since 2019, when the Sauriermuseum Frick gave a substantial number of bones of a 210-million-year-old plateosaur on permanent loan to the Natural History Museum NHM of Vienna. Its specialists used 3D technology to create the missing parts of the skeleton, and then to rebuild the whole skeleton of the plateosaur. It was in the center of a new exhibition, called «CineSaurs. Fiction and Science». Thus, dinosaurs evolved from fiction into reality. The preparation, the construction of the skeleton and the exhibition can be seen in videos!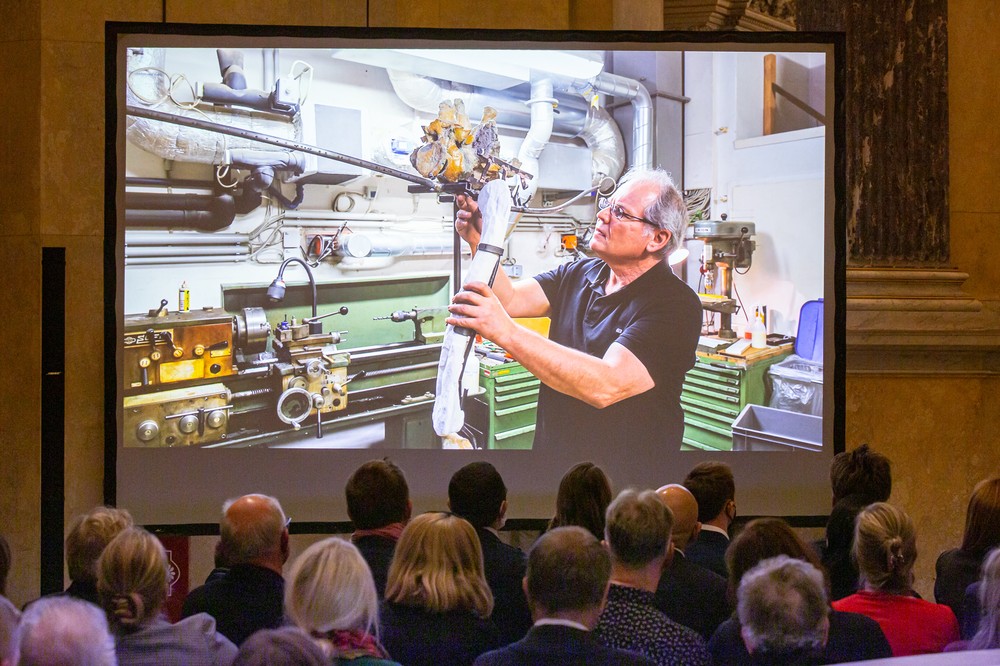 This scientific cross border co-operation, enhanced by new technology, has furthered our knowledge of the extinct species and given new, exciting possibilities to dive into the past and make visible what was only fictional. The coverage of media was extensive, and the skeleton of the Frick dinosaur attracts the interest of not only scientists, but also many dino-loving children.
The plateosaur is already the second Swiss donation to the NHM in recent years. In 2020, part of the «Twannberg» meteorite was donated to the museum's meteorite collection. With an age of 155,000 to 195,000 years, the iron meteorite is somewhat younger than the herbivorous dinosaur.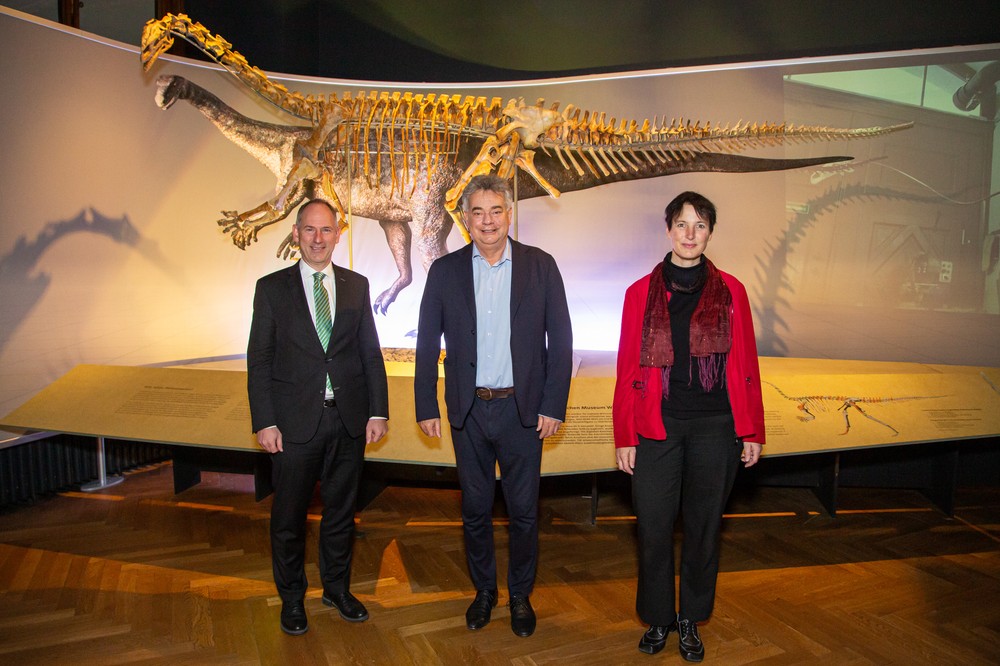 The contribution of the Science Office at the Embassy to the exhibition has focused primarily on the communicative aspects of Science Diplomacy. On one the hand, this included promoting Swiss-Austrian cooperation to a broad public, and on the other hand, the highly-appreciated attendance of Embassy representatives at the exhibition's opening, which was followed by the Vice Chancellor of Austria, and a large number of important representatives from academia and science. This enabled Switzerland to appear as a strong partner in the scientific field in general and to strengthen its reputation as an important ally of Austria. It was also essential for us to lay the foundation for future projects. We therefore continue our dialogue with specialists from the Natural History Museum and were able to expand our network in the framework of the exhibition.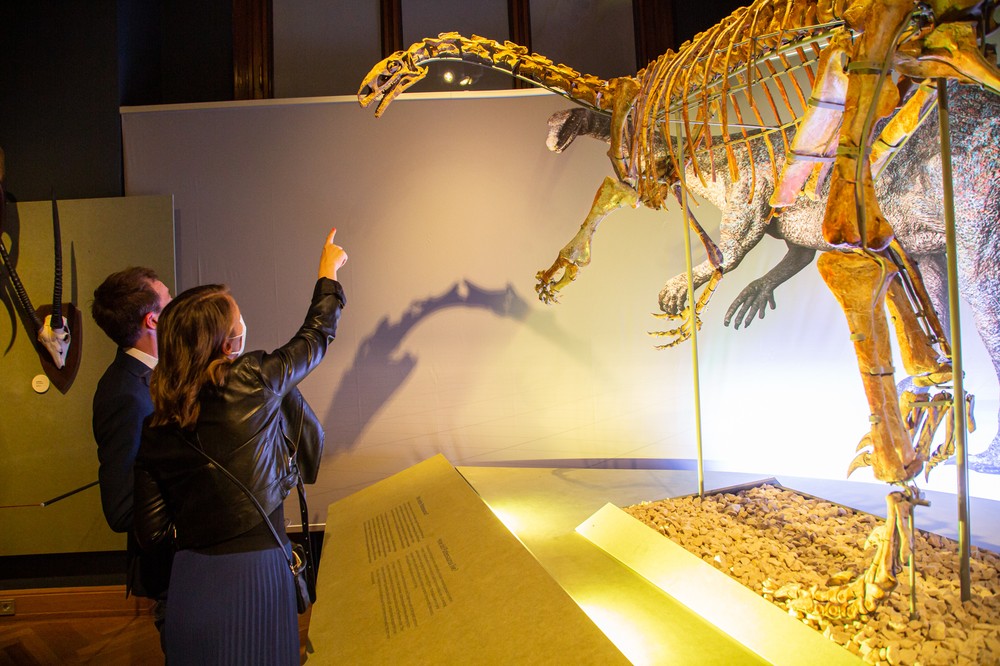 The Exhibition «CineSaurs. Fiction and Science» lasted from October 20 to April 18 2022.
You can have a deeper look at the preparation of the plateosaur and its installation for the exibithion in this video by the the Natural History Museum NHM of Vienna.