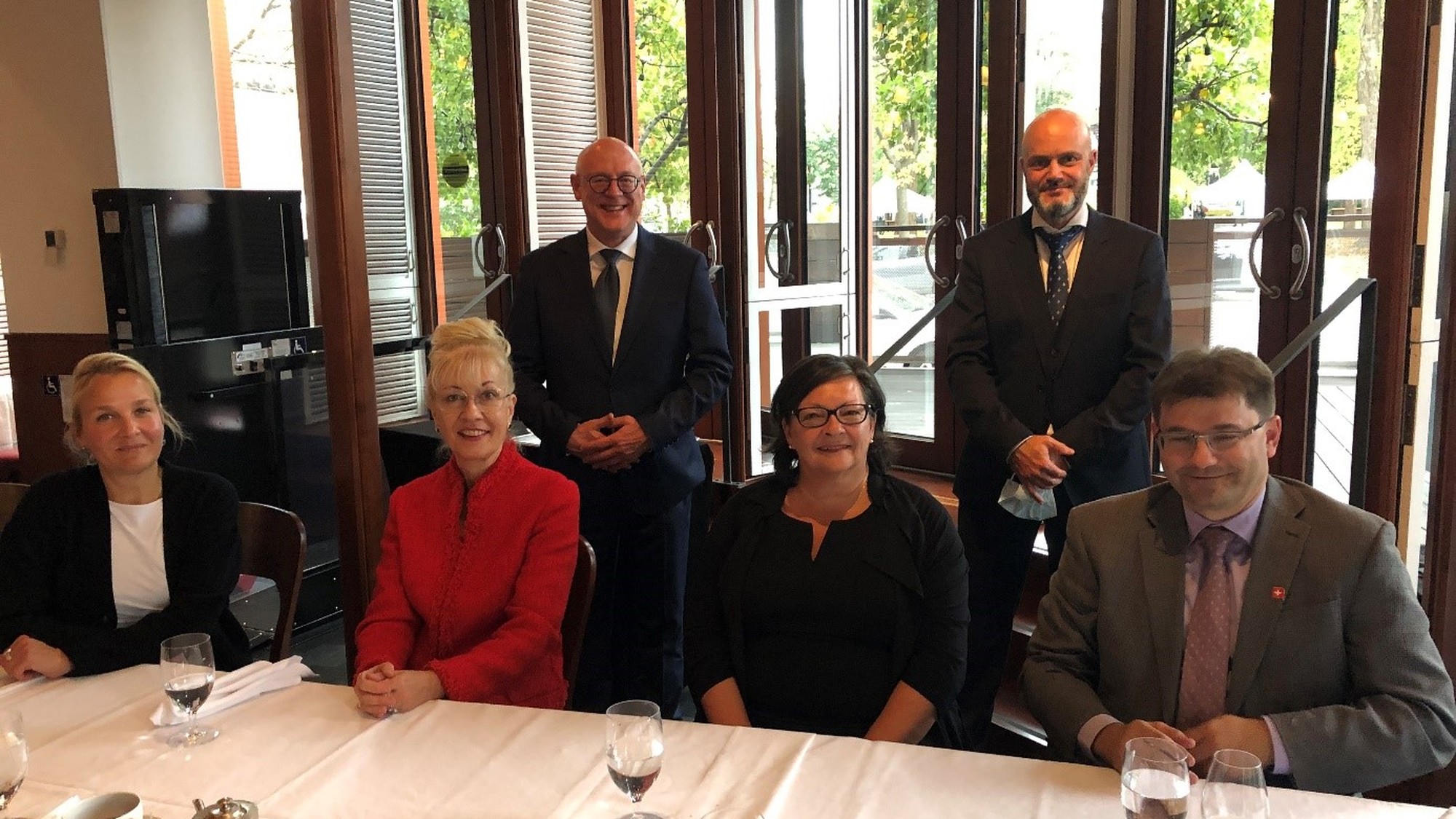 Swiss ERI in Canada: A diversity of activities in 2021
The year 2021 was characterized not by one top event, but three major highlight activities for the Science Office at the Swiss Embassy in Ottawa.
First: The conclusion of negotiations for the mutual recognition of professional diplomas between SERI and their counterpart authorities in Québec represents a great success. For several years, SERI has held consultations with Québec on the recognition of diplomas, which were finalized during a SERI delegation visit to Montreal. The agreements on vocational training programs for social workers, medical radiology technicians, midwives, dental hygienists, and dental technicians represent a good first trial run and, once finalized in the summer of 2022, will hold the potential for enhanced exchanges and subsequent collaborations.
Second: the Science Counselor organized a panel contribution to the Canadian Science Policy Conference on the topic of "Enabling inclusive and impactful research into digital health and AI for health". It was a success on many levels. It allowed the presentation of an institution connected to International Geneva (I-DAIR) to receive high visibility amongst the core Canadian stakeholders in science and policy; it supported I-DAIR's efforts to network in Canada where they are hopeful to establish a new innovation hub for North America; it brought the Embassy into the discussion as a platform provider and networking enabler, which may bring further benefits once I-DAIR sets roots in Canada; it generated a wide-ranging visibility with an editorial contribution focused on the Geneva Science Diplomacy Anticipator, GESDA (read it here) in the lead-up to the conference that was seen by more than 3'300 people on LinkedIn and with the conference announcement on social media with more than 1'200 views. The event was further promoted on Twitter accounts of the panel partners with additional reach.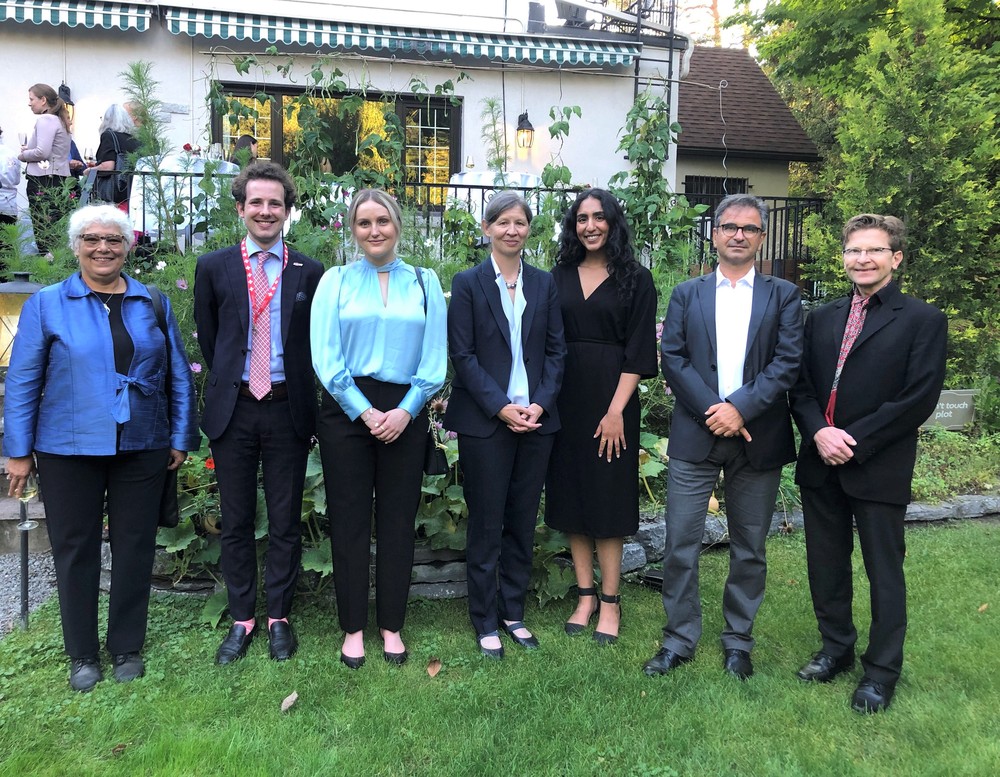 Third: Since 2018, the Embassy has been in contact with the University of Lucerne and Carleton University regarding the establishment of a Dual Degree program in Political Science offered by these institutions. In celebration of the first graduates of this program, the Embassy hosted one of the few in-person receptions of 2021 at the Ambassador's residence and generated wide-ranging social media reactions. Despite Covid-19 restrictions, it is hoped that it will inspire other institutions to investigate closer collaborations as well.