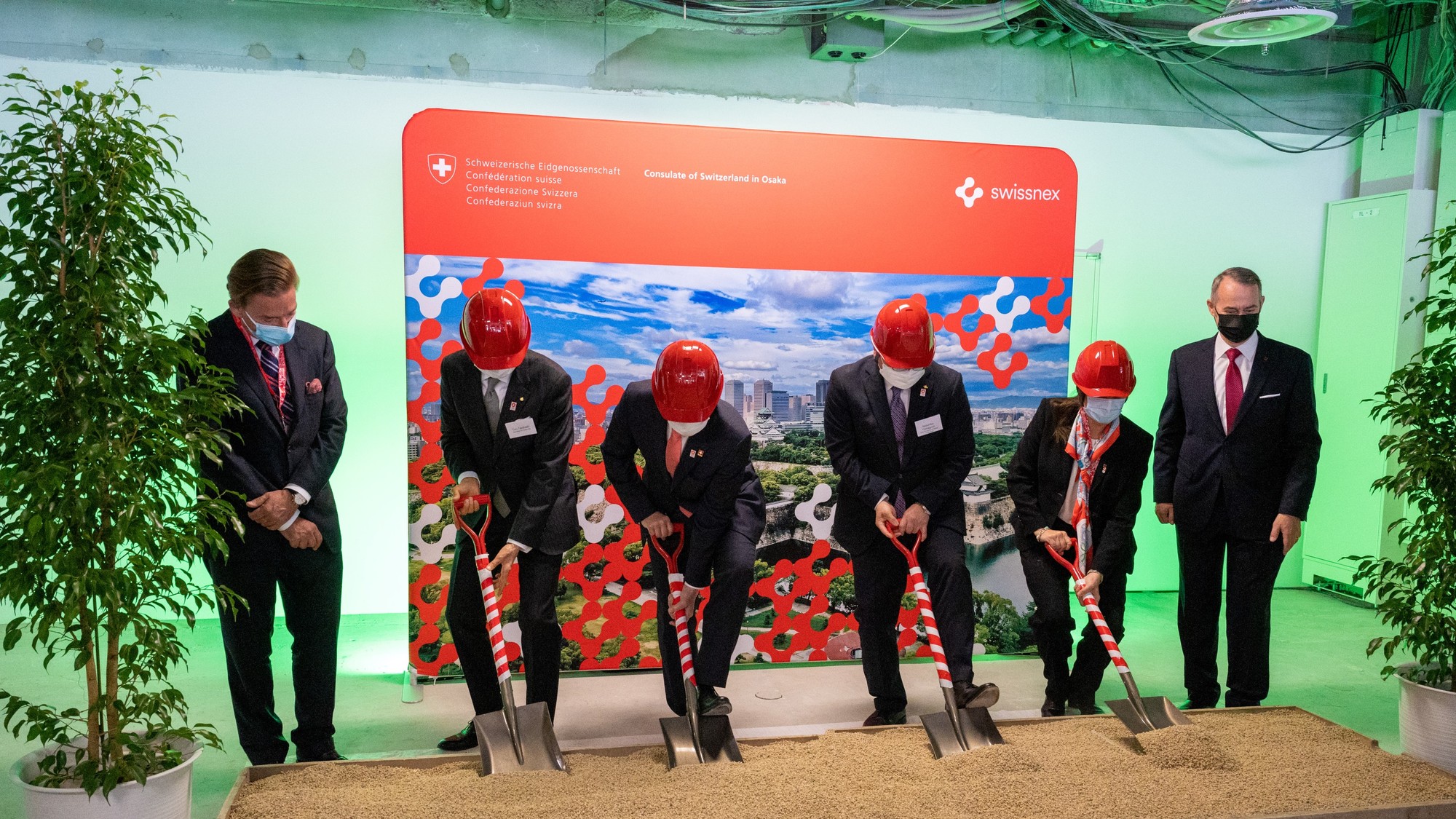 Swiss President Ignazio Cassis Strengthens Switzerland-Japan Partnership Through Science Diplomacy
Swissnex in Japan recently witnessed a historic moment when Swiss President Ignazio Cassis laid the cornerstone for the new Consulate of Switzerland in Osaka. This – figuratively and literally – groundbreaking event marked Switzerland's commitment to strengthening its partnership with Japan in education, research, and innovation. The ceremony was attended by a high-profile delegation from Switzerland, including our own State Secretary of Education, Research, and Innovation Martina Hirayama, National Councilor Elisabeth Schneider-Schneiter and State Councilor Thierry Burkart (Switzerland-Japan Parliamentary Friendship Group), Ambassador Andreas Baum, and Consul Felix Moesner, CEO of Swissnex in Japan, among others.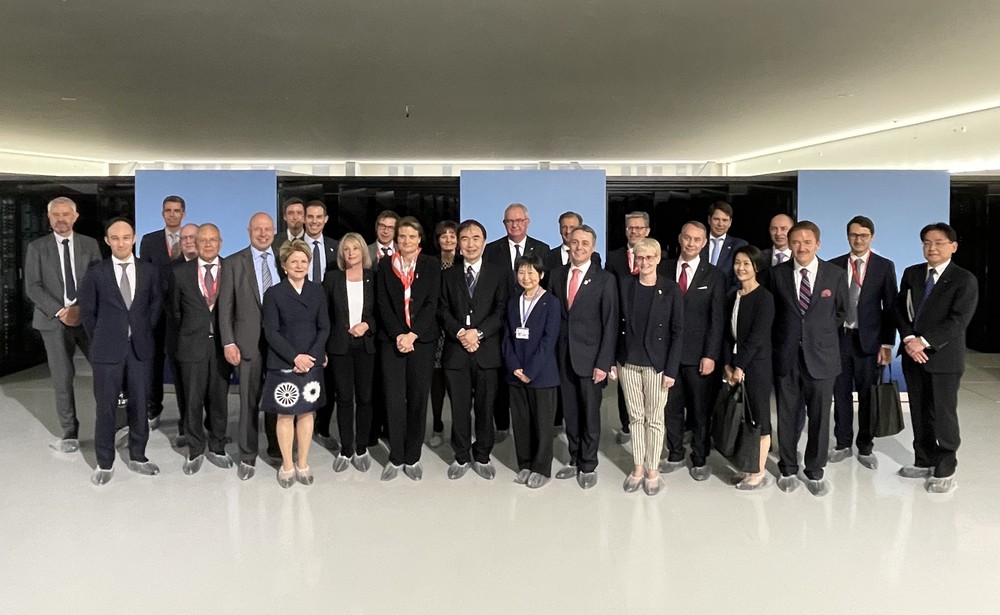 The ceremony was graced by the presence of the Osaka Prefecture's Vice-Governor Yamaguchi and Osaka City Vice-Mayor Takahashi, who represented the Osaka government. State Secretary Martina Hirayama's attendance underscored the significance of this milestone in the Swiss-Japanese partnership. The event celebrated the establishment of a solid cooperation platform between Swiss and Japanese universities, innovation-driven companies, and startups in the dynamic Kansai hub.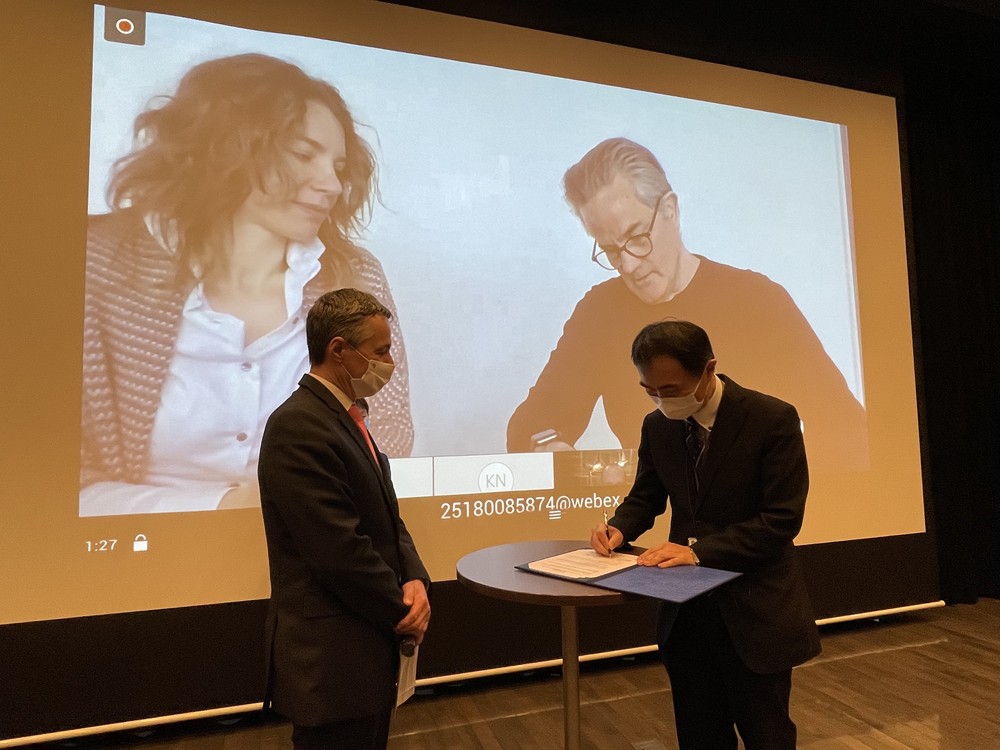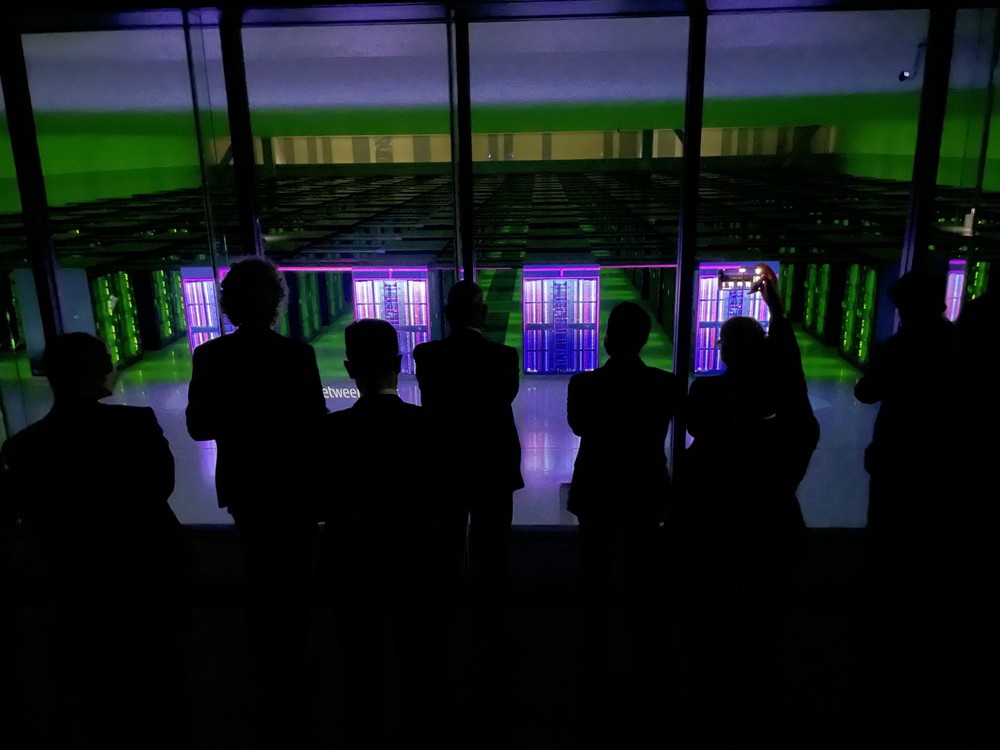 The visit continued with President Cassis' trip to Kobe, where he signed a letter of intent between the RIKEN Center for Computational Science and CSCS Swiss National Computing Centre, managed by ETH Zurich. The ceremony centered on Fugaku, one of the world's fastest supercomputers, highlighting the growing collaboration between Swiss and Japanese researchers in advanced computing.
On the final leg of his trip, President Cassis received a warm welcome from Kyoto University President Nagahiro Minato. During his speech to an audience of 250 students and faculty members, the Swiss President emphasized the importance of science diplomacy in addressing the challenges of the 21st century. He emphasized Switzerland's role as a knowledge society and a country renowned for the quality of its diplomacy and global governance. President Cassis also invited students to participate in the Geneva Science and Diplomacy Anticipator (GESDA), a platform that brings together the worlds of science and international politics.
Overall, the visit was a significant step in strengthening Switzerland's partnership with Japan, a dynamic country that has won many plaudits for its leadership in innovation and technological advancements. The establishment of the new Consulate of Switzerland in Osaka is expected to create a more conducive environment for cooperation between Swiss and Japanese stakeholders, ultimately leading to more in-depth exchanges and increased collaboration in education, research, and innovation.