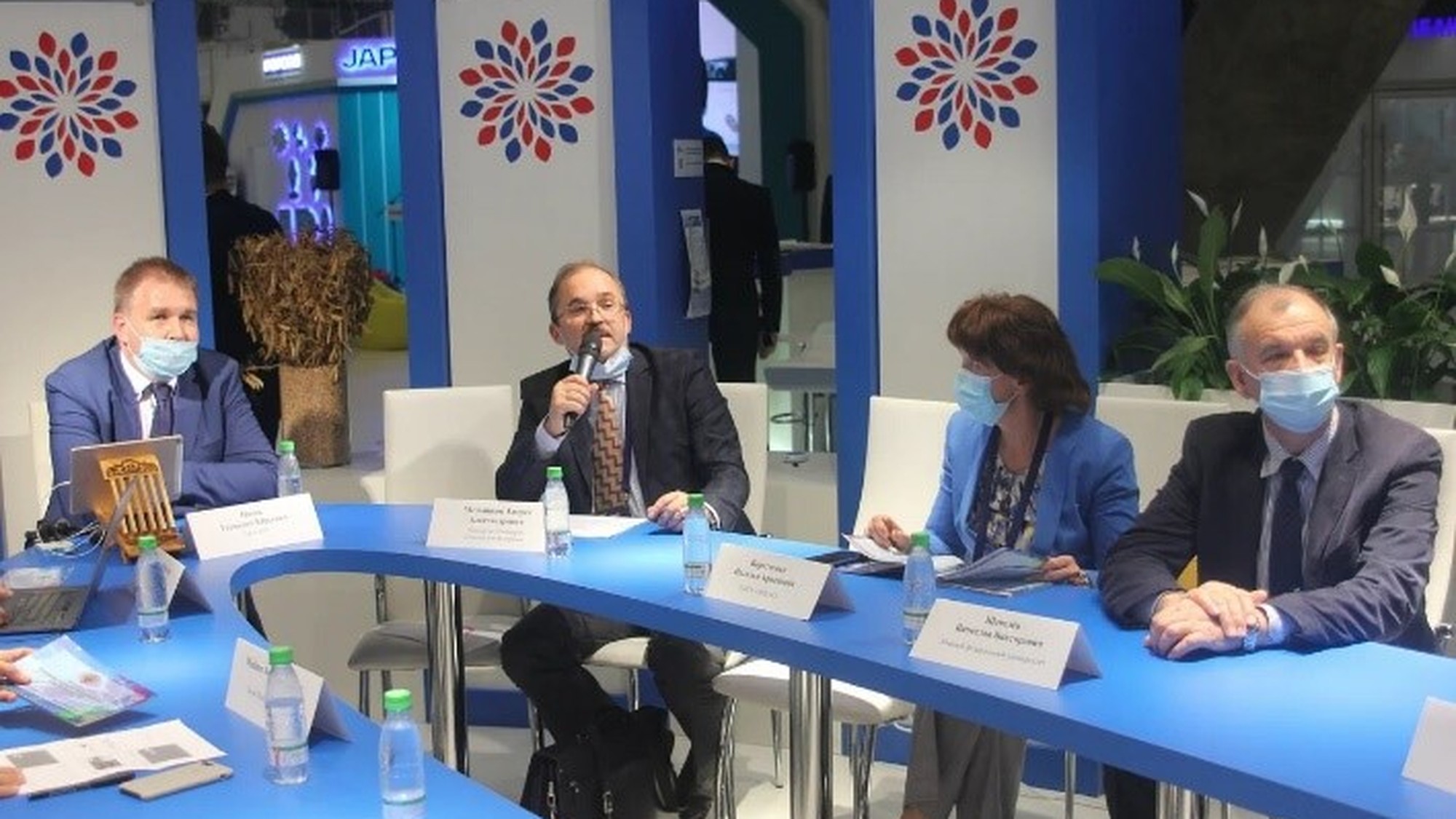 Swiss-Russian Roundtable at the "Open Innovations Forum" in Moscow
A highlight of 2020 for the Science & Technology Unit of the Embassy of Switzerland in Moscow was the organization of and participation in the Swiss-Russian Roundtable "New and High Technologies in Industry and Cooperation between Science and Industry" in the framework of the Open Innovations Forum, one of the flagship events for the Russian academic and research communities, which took place already for the ninth time.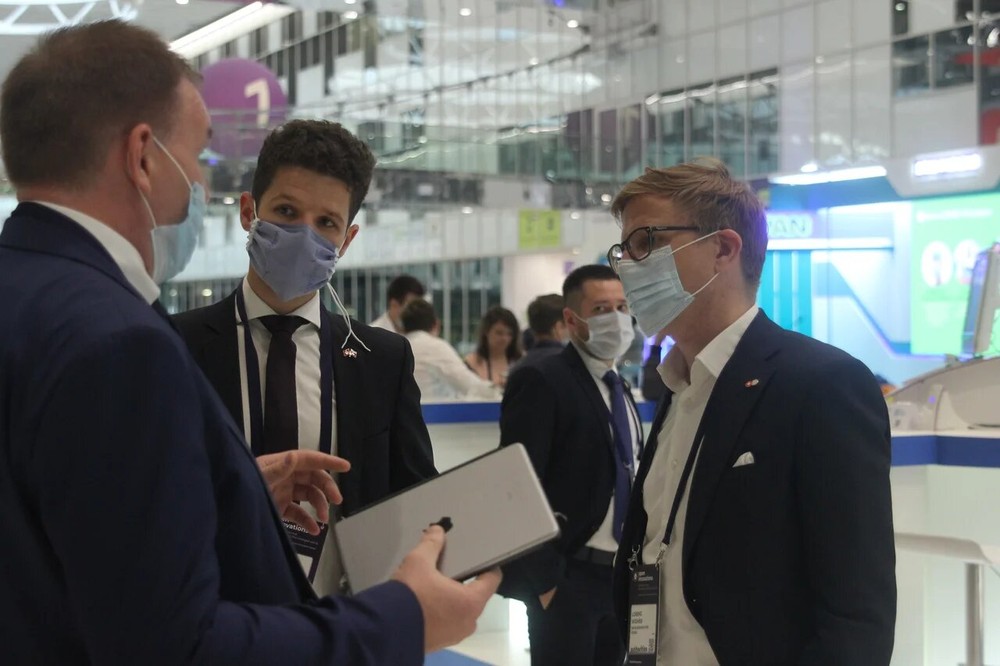 The Swiss-Russian Roundtable was co-organized with the International Union of Instrument & ICT Engineers, an official partner of the Ministry of Science and Higher Education of Russia (MSHE), therefore it took place in the Pavilion of the Ministry. Switzerland, being innovator # 1 in the world according to Global Innovation Index 2020 for the 10-th consecutive year, not only sets an example but could also become a reliable partner for Russia in the field of innovation.
During the event, Mr. Andrey Melnikov, Head of Scientific Affairs at the Swiss Embassy in Russia, told the participants about the education, research and innovation landscape of Switzerland, as well as about the bilateral cooperation in science and technology. Mr. Lorenz Widmer, Director of the Swiss Business Hub in Russia, informed the audience about the opportunities available for Russian high-tech startups in Switzerland and how his organization could assist them in deployment there. A special speaker, Mr. Fabian Kneubühler, a researcher from the ETHZ, shared his practical experience of how his institute worked with the industry. In addition, the participants were greeted online by Professor Konrad Wegener, Director of Machine Tool and Manufacturing Institute (IWF) of the ETHZ.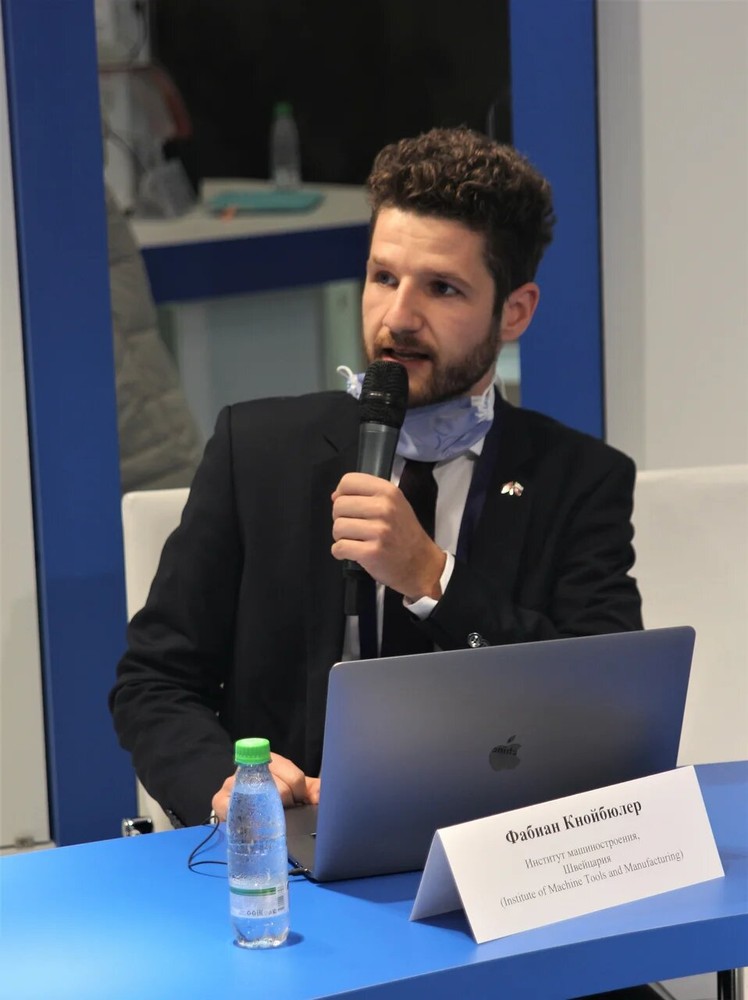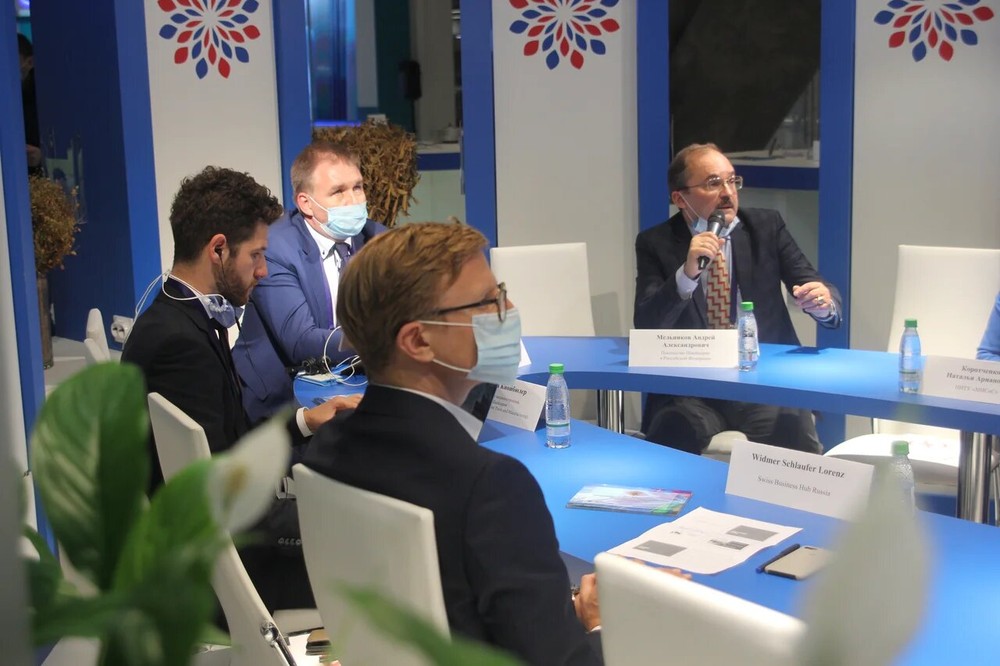 Due to the COVID-19 restrictions, the Roundtable took place in a hybrid form – 10 participants at the table and 60 online representing leading Russian universities, while the event was watched by around 250 people online on YouTube. The audience especially appreciated the participation of the ETHZ. The interaction with the Swiss delegation continued afterwards during its round of the exhibition. As next steps, the IWF and National University of Science and Technology (MISiS) are working on launching joint experiments which should lead to a joint publication, while with Moscow State University of Technology (STANKIN) the IWF is planning a conference on Advanced and Competitive Manufacturing Technologies.