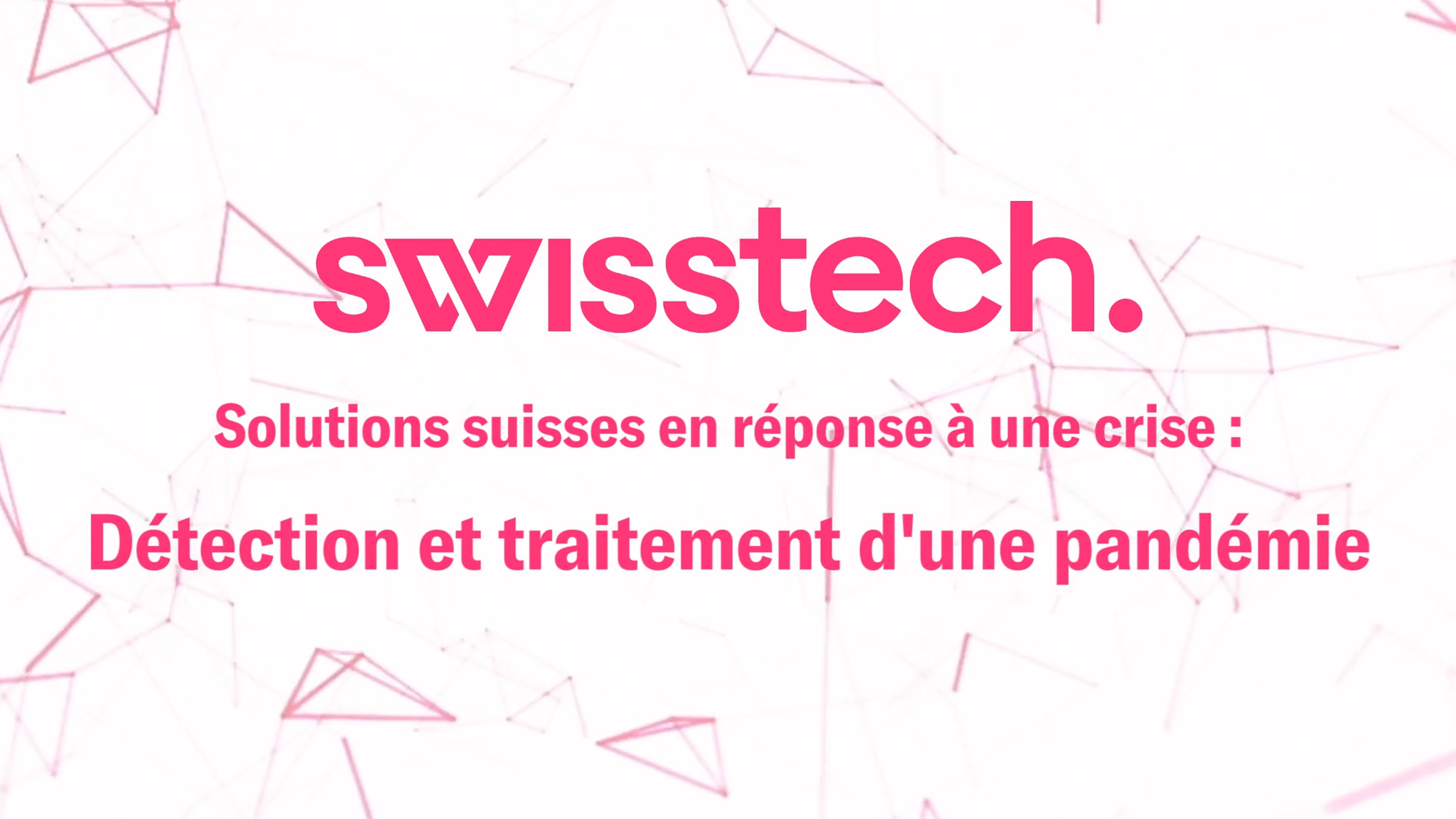 Swisstech webinar – Swiss solutions against the pandemic
On July 2, the Swiss Embassy in France held a webinar in collaboration with Présence Suisse to highlight Swiss solutions that help detect and treat the coronavirus. Ambassador Livia Leu shared opening remarks on the overall resilience and agility of Switzerland's innovation ecosystem even in times of crisis. She also stressed the importance of strong bilateral relations between neighboring countries and the many ways Switzerland and France supported each other during the initial Covid-19 outbreak.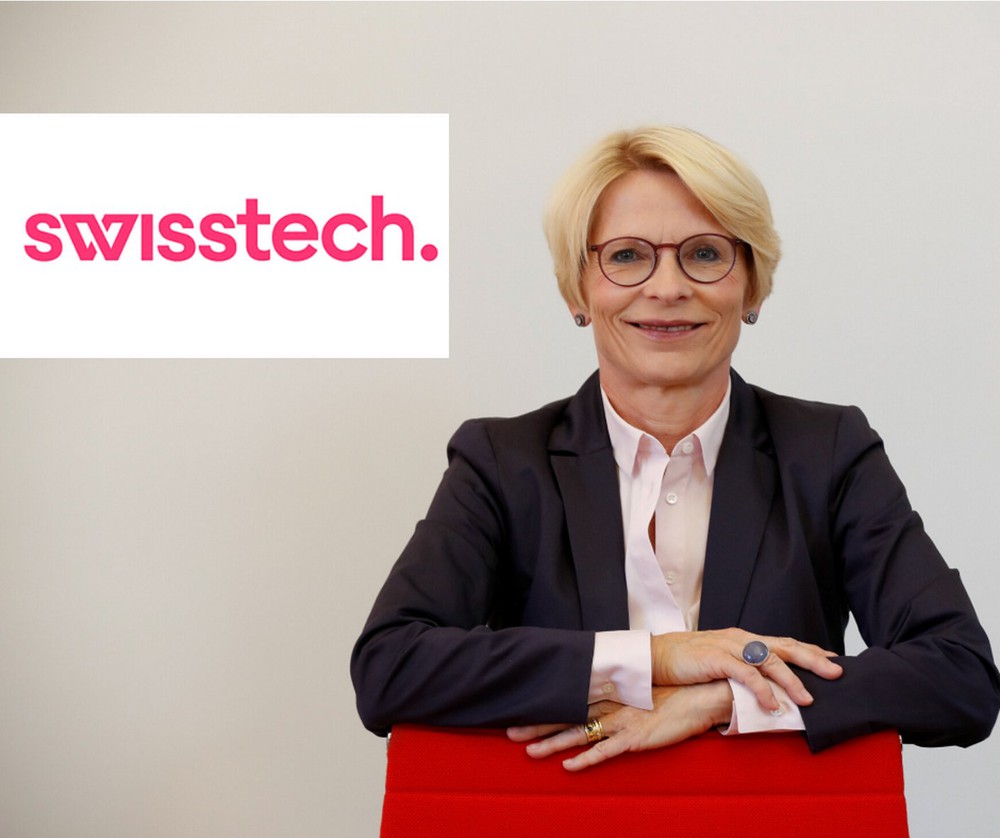 Then, Professor Antoine Flahault, Director of the Institute of Global Health at the University of Geneva, shared his assessment of the responses of Switzerland and France to the virus, as well as his outlook on the road ahead towards a new normal. As a Franco-Swiss epidemiologist, who played an important role in the analysis and communication about the pandemic's evolution in both countries, his expertise was particularly relevant and appreciated.
Two panels of entrepreneurs and researchers then took the stage to pitch their solutions to both detect and treat Covid-19. In the detection panel, Coughvid was the first to present its innovative artificial intelligence app developed at EPFL to detect the virus through cough recordings. GreenTEG a spin-off from ETH Zurich then spoke about their non-invasive skin patches that allow continuous body temperature/fever monitoring. Finally, the CSEM from Neuchâtel introduced their rapid serological testing product. As for treatment solutions, the University of Bern shared how they developed the first synthetic clone of Covid-19 that has helped scientists worldwide conduct tests to develop treatments and vaccines. CSL Behring presented their advances in developing plasma-based serums to treat infected patients and Combioxin introduced its lead therapeutic product CAL02 designed to fight severe bacterial and viral infections.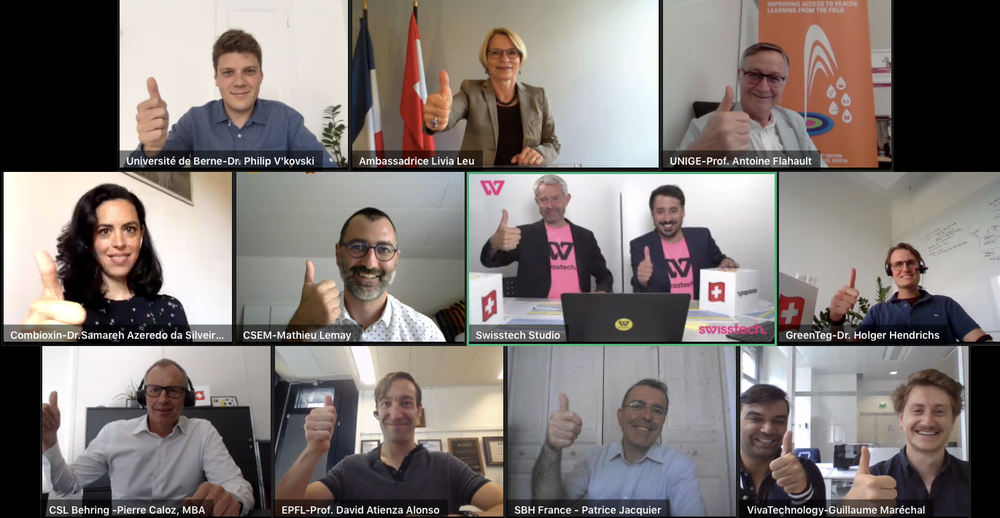 In closing, organizers from Viva Technology, Europe's largest innovation event, commended the work of each of the participating organizations and of the Swiss innovation ecosystem as a whole. While the 2020 edition of their event had to be cancelled, they invited the public to stay tuned for the 2021 edition. They put forward the long-standing and fruitful relationship with the Swiss Embassy over the years and their hope to see a Swiss pavilion at the event in 2021, which is now in the working. Be sure to come by and visit us from June 16-19 at the Viva Technology 2021 Swiss stand to discover the latest of cutting edge Swisstech!