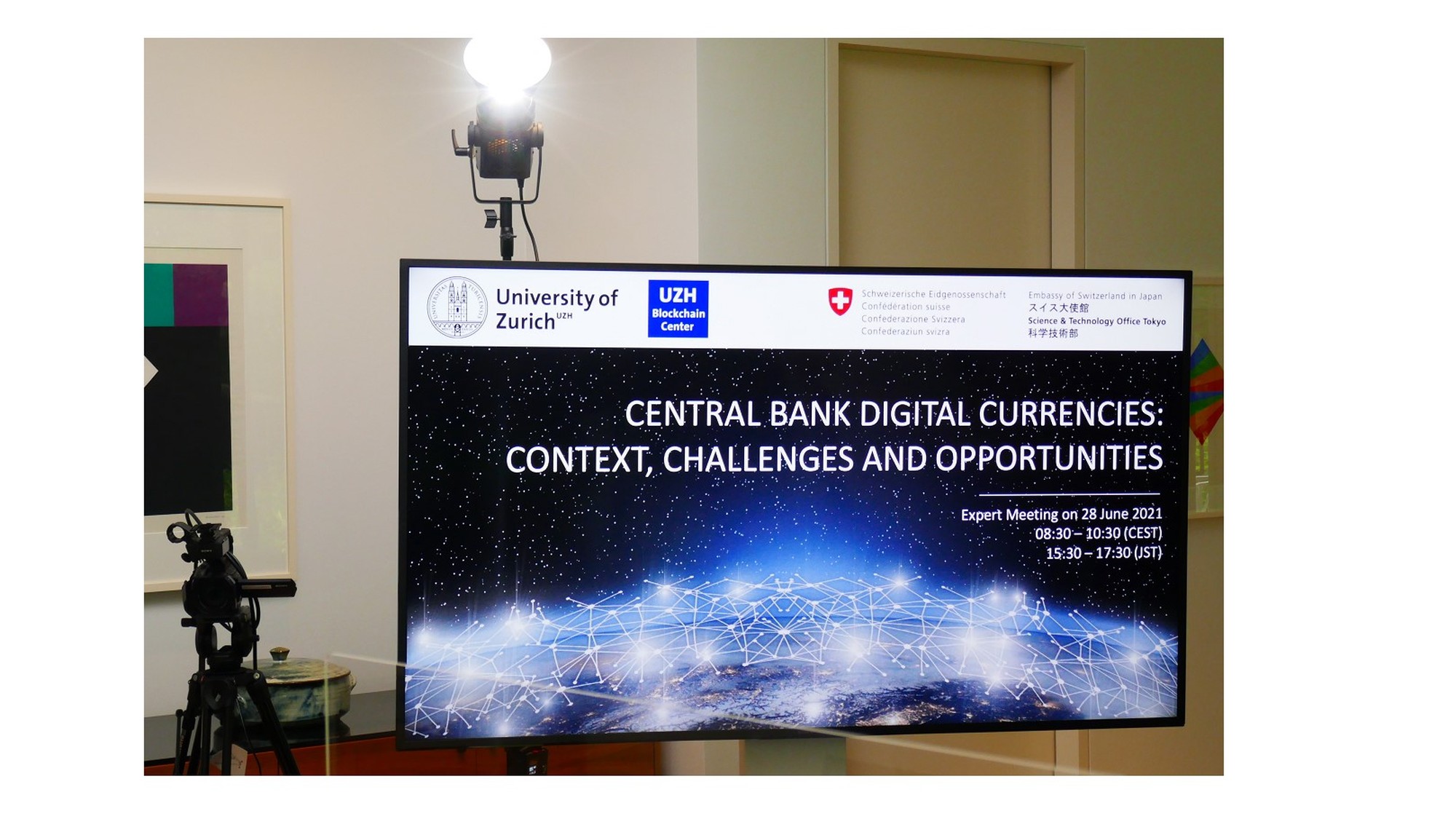 The future of monetary systems: Expert dialogue on Central Bank Digital Currencies
Switzerland is one of the most advanced financial centers in the field of fintech and blockchain. Underlining the importance of the topic for both Switzerland and Japan, an expert meeting on the topic of Central Bank Digital Currencies (CBDC) between the two countries was organized by the Science and Technology Office Tokyo in collaboration with the University of Zurich's Blockchain Center. High-level participants from the two central banks as well as academia came together to discuss developments in new strategies, technologies and their impact on society.
Opening remarks were given by Prof. Dr. Kaori Hayashi, Executive Vice President of the University of Tokyo and Prof. Dr. Christian Schwarzenegger, Vice President of the University of Zurich who highlighted the necessity of academic exchanges to support the future of our monetary systems.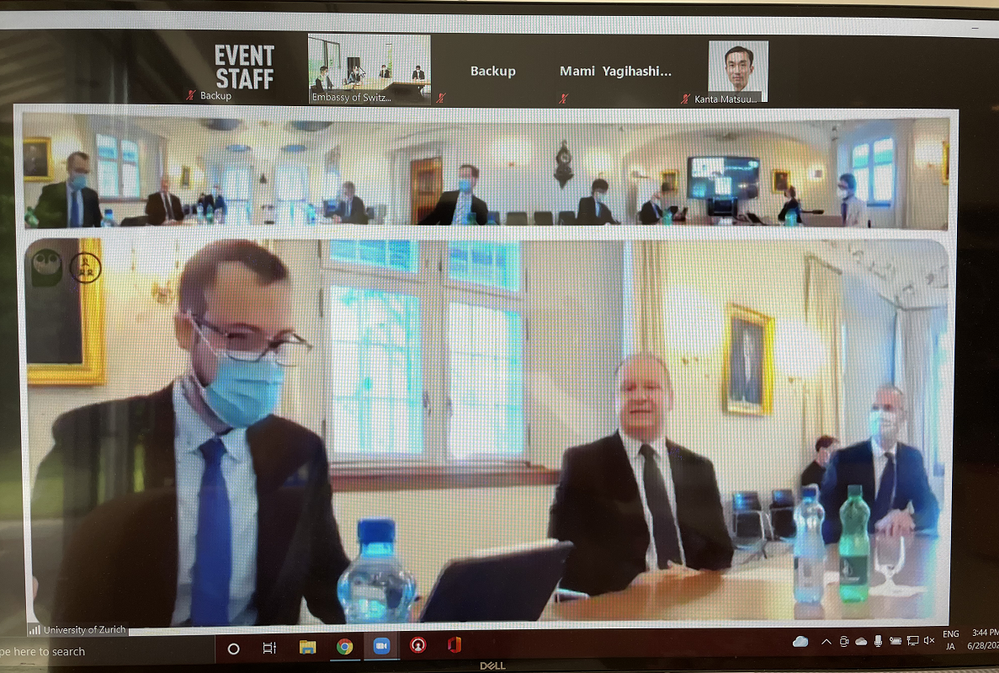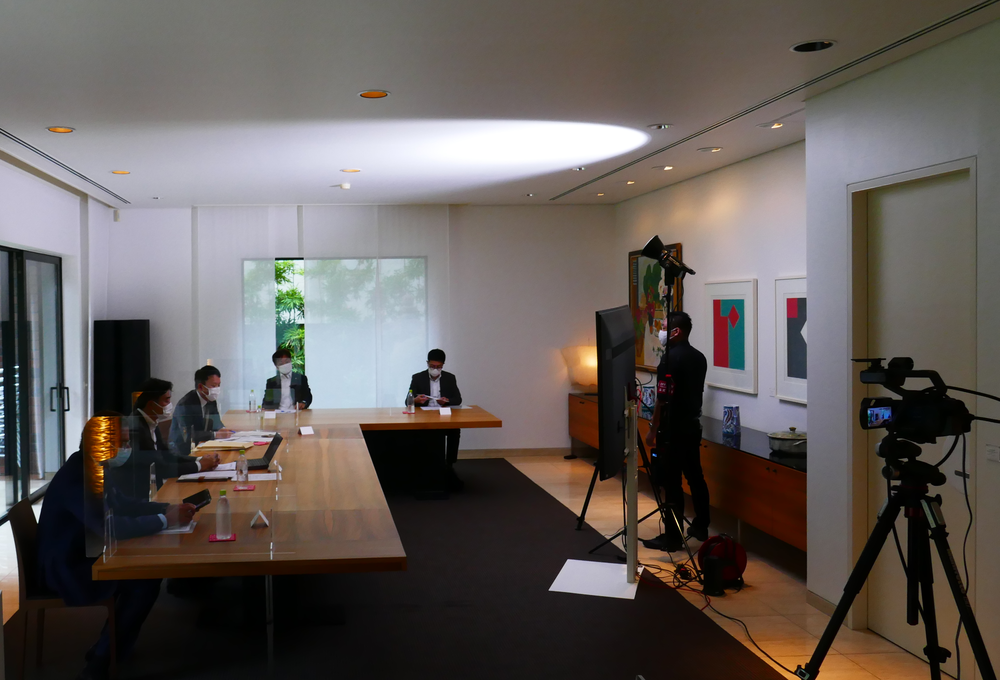 Prof. Dr. Claudio Tessone, Chairman and Academic Director of the Blockchain Center gave the introduction to the session. The interest was high from both central banks, with two members from each institution, namely Dr. Thomas Moser, alternate member of the Governing Board, Dr. Sebastién Kraenzlin, Director and Head of the Banking Operations Division from the Swiss National Bank, and Director-General Mr. Kazushige Kamiyama and Deputy Director-General Mr. Yutaka Soejima from the Payment and Settlement Systems Department of the Bank of Japan, participating in the session.
The meeting was interdisciplinary with experts from different fields including political, economic, financial, law and industry. The meeting was organized as a hybrid event with some experts joining from the venues at the University of Zurich and Embassy of Switzerland in Tokyo. There is interest in follow-up discussions possibly on a broader scale as both countries move forward with feasibility studies.
The following experts participated in the event:
Prof. Dr. Rolf H. WEBER, Professor of International Business Law, Faculty of Law, University of Zurich
Prof.Dr. Shuji KOBAYAKAWA, Professor, School of Political Science and Economics, Meiji University
Prof. Dr. Thorsten HENS, Professor of Financial Economics, University of Zurich
Prof. Dr. Kenji TANAKA, Associate Professor, Graduate School of Engineering, Department of Technology Management for Innovation, the University of Tokyo
Prof. Dr. Marco DELL'ERBA, Assistant Professor, Faculty of Law, University of Zurich
Prof. Dr. Kanta MATSUURA, Professor, Institute of Industrial Science (IIS), the University of Tokyo